If you love Samsung's products, you'll love the Galaxy S III LTE. Even if you don't, this is still one of the best Android handsets around thanks to its great hardware and some impressive software tweaks.
The good: Beautiful high-resolution display; user-friendly software tweaks; solid but plastic build, fast performance and LTE speeds; great camera; expandable storage.
The bad: Plastic build; design doesn't really feel ergonomic; terrible battery life; expensive.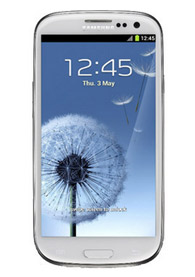 The Samsung Galaxy S III was the much-anticipated flagship smartphone from the Korean chaebol and the successor to its highly popular Galaxy S II. Since its release, the S III has already claimed the title of most popular smartphone in Q3, and looks to bolster those figures with an LTE-enabled variant.
Physically, the Samsung Galaxy S III LTE resembles the non-4G version, so it's likely you won't be able to tell the difference between both handsets. However, the S III LTE packs 2GB of RAM, compared with 1GB in the original. The S III LTE also launches with Jelly Bean (Android 4.1)--bringing features such as Google Now--so you don't have to wait for Samsung to upgrade the handset.