This week from Fridae: We've got an exclusive report of the celebration of the region's most important LGBT-ers at the the Asia Pink Awards in Singapore. There's also news from across Hong Kong, Malaysia, Japan and Taiwan.

Australia
3rd Asia Pacific Outgames - SPORTS REGISTRATION CLOSES 11 APRIL 2014
2014-03-11 - 2014-04-11
Singapore
2014-03-28 - 2014-03-30
Minhang District
2013-12-14 - 2014-06-29
Australia
2013-05-27 - 2014-05-27
Check out the new Agenda - Fridae's essential guide to all things happening in YOUR city. Post events for free (log in required)!

Comments
To subscribe / unsubscribe
click here. (log in required)

News / Features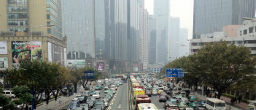 News
13 arrested at gay orgy in Guangzhou

Guangzhou police have charged five men with 'group licentiousness' after they busted a gay sex club at a residential flat in Tianhe district of Guangzhou. The online sex club has nearly 3000 members.


People
Watch | Japanese teen comes out in inspirational speech

An unnamed Japanese student has given a moving speech about the discrimination felt by LGBT people in the contemporary world. Borrowing the legendary words of Martin Luther King, the student commented on global gay issues as well as his own experiences as he came out to his classmates and teachers.


News
Asian Pink Awards held in Singapore honours Asia's LGBTI heroes

Campaigners, company representatives, and revellers flocked in from all over the region and as far away as Europe and America for the event organized by Asian gay men's magazine Element.


News
Clashes and kisses at protests over gay marriage in Taiwan

Clashes broke out in Taipei at the weekend as pro-gay marriage activists tried to join a rally organized by Christian churches to promote the idea of a family as consisting of one father, one mother and their children.


News
Pink Dot Penang 2014 cancelled for safety and security reasons

Pink Dot Penang 2014, an LGBT event scheduled to be held in George Town on March 29, has been cancelled by organisers amid protests from Muslim groups.


News
ASEAN SOGIE Caucus launches We Are #ASEANtoo campaign

The ASEAN SOGIE Caucus (ASC) yesterday launched its 'We are #ASEANtoo' campaign on its social media sites in the lead up to the ASEAN People's Forum that will take place in Burma from 21 to 23 March 2014.


Lifestyle

Queer Tokyo, Lost in Translation

Walk through the narrow streets of Ni-Chome on a Saturday night, and you're forgiven for thinking you've stumbled upon a massive impromptu gay-pride festival. That's because Ni-Chome (pronounced knee-chomay) boasts the highest concentration of gay bars in Asia, if not the world.