It's a big week for the LGBT community with the International Day Against Homophoba and Transphobia on May 17. There's a whole host of events across the region so join one near you and show some solidarity. We've also got all the latest Asian and International news, so dive in!

Singapore
2014-05-29 - 2014-06-01
Australia
2013-05-27 - 2014-05-27
Check out the new Agenda - Fridae's essential guide to all things happening in YOUR city. Post events for free (log in required)!

Comments
To subscribe / unsubscribe
click here. (log in required)

News / Features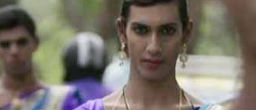 News
Watch: Indian transgender women campaign for motorists to use seat belts

A public service video campaign using transgender women to get motorists to use their seat belts while driving on Indian roads has gone viral on the Internet.


News
Candlelight Vigil to Mark IDAHOT 2014 in Hong Kong with International Transgender Model: Geena Rocero

The Pink Alliance announced today that Geena Rocero, a Filipino-American fashion model who made international headlines after she revealed that she's transgender, would participate in a candlelight vigil, taking place on Friday, 16 May at 6.30pm at Charter Garden in Central.


Entertainment
Austrian drag queen, Conchita Wurst wins Eurovision Song Contest

Conchita Wurst, Austria's bearded drag queen star, won the 59th edition of the Eurovision Song Contest on Saturday night in Copenhagen.


News
Thailand catering to surrogacy for gay parents

Thailand is becoming a favorable destination for the LGBT people wanting to make use of new surrogacy guidelines that give them a chance of being parents.


News
Beijing police detain nine activists meeting to discuss anti-gay discrimination

Beijing police May 7 detained as many as nine civil society activists meeting for a seminar to discuss obstacles facing gay groups wishing to register as nongovernmental organizations in China.


News
'Backward' Philippine town boasts oldest gay pride parade in Asia

Pasuquin town in northern Philippines has this year once again conducted its gay pride festival, doing so annually since 1972 and making it the oldest recorded gay pride parade in Asia.


News
The 6th ShanghaiPRIDE just six weeks away

ShanghaiPRIDE, will, besides its annual parties, organize activities ranging from debates promoting equal rights, LGBT community building, a film and theater festival and a drive to collect money for HIV-related charities.


Lifestyle

Top 7 Common Relationship Mistakes Gay Men Make

Straight(ish), Gay, or Bi-Curious - We all want to have a great relationship but some of us just don't know how to keep one. Here are some common mistakes Gay men make in relationships.



Watch : Lady Gaga unveils music video for G.U.Y.

Directed by Gaga herself, the Artpop Production from Haus of Gaga is 7 minutes long. The epic video features dramatic heaven and hell dreamscapes mixed with Greek mythology, used to create a parody of male-dominated capitalism. Oh, and there's plenty of shirtless men.