We happened to be in the area of Alicante (Spain) and bumped into a crystal blue eyed boy who was the winner of the Mr. Gay World this year. Roger, aged 30, was announced as Mr. Gay World on 23rd April in Malta.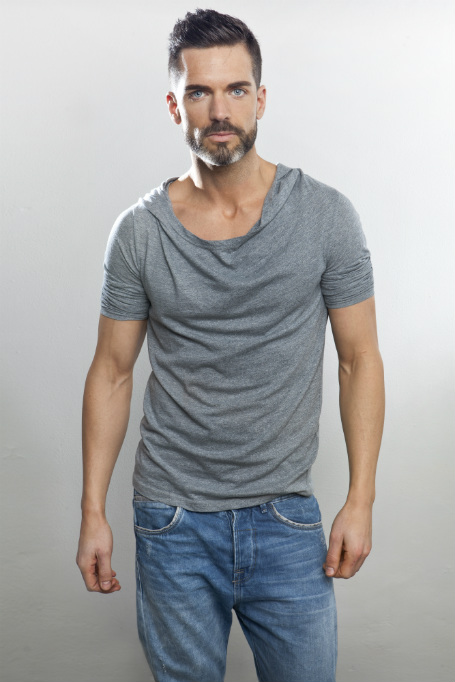 F: Roger is quite an unusual Spanish name, is that your real name or is there a story behind it?
R: Yes, Roger is quite an unusual Spanish boy's name. It was taken from "Roger of Lauria" - who was the commander of the fleet of Aragon during the War of the Sicilian Vespers in the 13th century. I know a few people with the same name in Spain.
F: Are you originally from Alicante?
R: I was born in Alicante and grew up in Mutxamel and studied graphic design at university in Gandia and now I work for a company based in Murcia.
F: Why did you enter the contest?
R: I entered the competition after I was teased by the previous winner of Mr. Gay Murcia; he told me I was too shy and that I would not win the contest. In order to prove him wrong, I applied and started work on the project for Mr. Gay Spain and later onto Mr. Gay World.
F: Did you think you would win?
R: At Mr. Gay World contest, I compared my project with other contestants and I thought to myself that all the contestants' projects were of very high standard, and I became resolute and did my best to win. When the hosts announced my name as the winner, I was astonished and shocked, I could not believe my name to be called out and I thought to himself, "Oh my god, how could it be me, what have I let myself in for!".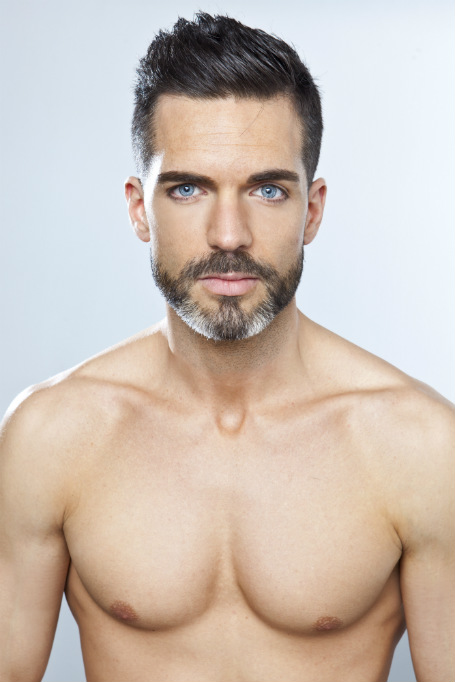 F: How do you see your role as Mr Gay World for the next 12 months?
R: In the next 12 months, I have several events where I will promote LGBT equality and awareness. I would like to demonstrate to the world that "there is nothing wrong about being gay and there is no need to hide and be shy about it". I came out to my family and they didn't have any problems. My friends and my work colleagues knew about my sexual orientation. They have all been very supportive. Now with the title of Mr. Gay World I have my friends, family and work colleagues to celebrate with me and I would like to let everyone know that you can be happy and gay, especially when people around you are supporting you.
F: Are you in a relationship at the moment?
R: I am currently single and I am always attracted to guys especially with dark hair, dark eyes and who are shorter than me.
F: What things do you enjoy doing when you are not Mr. Gay World?
R: I enjoy roller skating, going to the gym, socialising with my family and my friends and travelling. I also look for time to relax as I have been very busy since winning the Mr. Gay World title.
F: Do you think your role can help to improve LGBT rights and how
R: I believe the world is changing fast and people have increased their awareness and understanding of the LGBT community, however there is still a lot of work to be done for those countries where there is less tolerance towards LGBT. Instead of screaming out loud, I prefer to use a more gentle approach, be myself and create awareness in the countries and for the people.
F: Any advice for people who would like to start a LGBT business or working in a non LGBT environment?
R: Talking about LGBT businesses, I think gay venues such as bars and clubs should be welcoming people from all different backgrounds with no exception. In my view all businesses should now be LGBT-friendly, at least in Europe we have legislation that is protecting the right of the LGBT community, unfortunately, this is not the case in many other parts of the world. At work, I believe colleagues should be respectful and understand that "there is nothing wrong with being gay, it's not a life choice, it's how a person is".
F: Have you been to Asia and do you have any plans to go?
R: I have been to Japan and loved the people and culture in Tokyo. I have made friends with Mr. Gay Thailand and Mr. Gay Taiwan, I would like to visit them at some point. I am also very interested in visiting China to see the Great Wall of China, the Forbidden City and the Terracotta Army. In my research, I have noticed that fridae.asia is very popular in Asia and particularly in Singapore and Hong Kong, when I have some time I would like to also visit these 2 countries to find out more about them.
F: Thank you Roger and congratulations for winning the title, it has been a great pleasure interviewing you and hopefully we will meet again to work on other projects for fridae.asia .
R: Thank you guys, it has been a pleasure and thank you very much for empowering LGBT Asia. Keep up with the good work.
Oh and by the way Roger a last point, I am single, I have dark hair, and am shorter than you…