Shortly after slapping a cable TV channel with a S$10,000 (US7,360) fine for airing a commercial that showed two women kissing, the Media Development Authority (MDA) yesterday fined a free-to-air station S$15,000 for airing a programme that showed a gay couple and their adopted baby.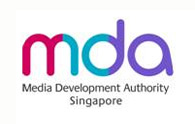 Fridae columnist and blogger Alex Au recently called into question the role of the Media Development Authority and its unilateral powers to play ''prosecutor, judge and jury'' in fining websites and television stations for breaching its rules. The link to the article 'Prosecute or nothing' (on Alex's blog Yawning Bread) is available at the end of the article.
Announcing its decision on its website on Thursday, MDA said the home and decor programme titled
Find and Design
which was aired on Channel 5, Jan 13, 2008 at 7.30am "normalises and promotes a gay lifestyle."
The couple was having a room transformed into a new nursery.
The authority took issue with the presenter who congratulated and acknowledged the gay couple and their baby as a family unit "in a way which normalises their gay lifestyle and unconventional family setup."
"This is in breach of the Free-to-Air TV Programme Code which disallows programmes that promote, justify or glamourise gay lifestyles."
The statement read: "MDA also consulted the Programme Advisory Committee for English Programmes (PACE) and the Committee was also of the view that a gay relationship should not be presented as an acceptable family unit."
The programme was first highlighted by a Bennie Cheok who wrote to the press complaining that "the absence of the opposite gender in the family nucleus will, no doubt, leave young viewers bewildered" and urged the broadcaster to "be more selective."
Nominated Member of Parliament Thio Li-Ann - best known for her anal sex is like shoving a straw up your nose analogy speech in Parliament last year - raised the matter in Parliament in early March.
In response, the Senior Minister of State for Information, Communication and the Arts, Balaji Sadasivan, said that the gay relationship was merely an "incidental feature" of the programme, and that Singaporeans would "need to take a balanced view."
He however added that Singapore TV would continue to promote traditional family values and that the relevant authority will look into the incident.
Under Singapore's penal code, homosexuality is punishable of up to two years although the authorities have announced that consensual sexual behaviour in private between adult men will not be enforced.
On the same day of the announcement, a 3-minute segment of the Ellen DeGeneres Show where the host condemned homophobia and spoke about the recent fatal shooting of a 15-year-old gay student in school, was censored on MediaCorp's Channel 5.
A source who alerted Fridae about the omitted segment said she first saw the episode online and was looking out for it on local TV as it was a powerful appeal urging viewers to reexamine their misconceptions about gay people.
The episode, which aired Feb 28 in the US and Apr 24 in Singapore, showed the usually cheerful talk show host nearing tears as she spoke about the circumstances surrounding the murder. The day before Larry was murdered, he had asked his killer and schoolmate, Brandon, to be his Valentine.
"I don't want to be political, this is not political, I'm not a political person but this is personal to me. A boy has been killed and a number of lives have been ruined and somewhere along the line, the killer, Brandon, got the message that it's so threatening and so awful and so horrific that Larry would want to be his Valentine; that killing Larry seemed to be the right thing to do. And when the message out there is so horrible that to be gay, you can get killed for it, we need to change the message."
The openly gay host added: "Larry was not a second-class citizen. I'm not a second-class citizen. It is OK if you are gay."
"I would like you to start paying attention to how often being gay is the punchline of a monologue or how often gay jokes are in a movie," DeGeneres said. "And that kind of message, laughing at someone because they're gay, is just the beginning. It starts with laughing at someone, and then it's verbal abuse, then it's physical abuse, and it's this kid Brandon killing a kid like Larry."
Correction [Apr 27, 2008]
The segment of The Ellen Degeneres Show that was not aired on Apr 24 on MediaCorp's Channel 5 was not about Larry King but the talk show host's response to Oklahoma state legislator Sally Kern's homophobic remarks to her Republican colleagues. The episode was aired Mar 12, 2008 in the US.
We apologise for the error and appeal for information from readers whether the Larry King episode/segment was ever aired in Singapore.
On the show, the audience heard Kern's speech which was leaked to the public.
"Studies show that no society that has totally embraced homosexuality has lasted more then a few decades," said Kern. "I honestly think it's the biggest threat even, that our nation has, even more so than terrorism, or Islam, which I think is a big threat okay. Cause what's happening now is they are going after, in schools, two-year olds... And this stuff is deadly, and it's spreading, and it will destroy our young people, it will destroy this nation."
During the show's taping, DeGeneres quipped: "I feel like there's some misinformation gong on here and I think I need to call her. She's clearly just mistaken. She's talked to someone and they confused her."
The automated voice mail system however indicated that Kern's inbox was full when the show's host attempted to call her.