Norway's parliament last Wednesday voted 84 to 41 in favour of a new law which will allow same-sex couples to marry and adopt children.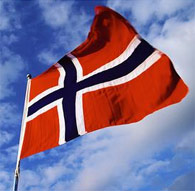 The new law, which goes into effect at the end of the year, amends the definition of civil marriage to make it gender neutral.
Since 1993, Norwegian same-sex couples have had the right to civil unions which accords rights similar to marriage, but refuses them the right to church weddings or to be considered as adoptive parents.
Under the new legislation, gay male and lesbian couples will be accorded the same rights to religious services in connection with their marriage, the right to use assisted reproductive technology and to adopt children with the same requirements being applied as to heterosexuals. The Church of Norway will also be allowed - but not compelled - to bless same-sex marriages.
The left-leaning coalition government - comprising the Labour Party, Socialist Left Party, and Centre Party - voted largely in favour of the law, while the Christian Democrats and the far-right Progress Party voted against it.
Homosexuality was illegal until 1972 in the Scandinavian country.