Fridae has been recognised for its contribution to Singapore's arts scene at the 2008 Patron of the Arts Award ceremony.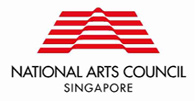 Choo Lip Sin, editor of Fridae's Chinese-language web sites, received the Friend of the Arts award on Tuesday night at the Esplanade Theatre from guest of honour Lee Boon Yang, the Minister for Information, Communications and the Arts.
The award is given to companies who contributed $$100,000 to $$299,999 in in cash or in kind in 2007.
This is the fourth year Fridae is recognised at the event although it had received the lower-tiered Arts Supporter Award in previous years.
Dr Stuart Koe, CEO, says: "Fridae's commitment to the arts is founded on the belief that it enriches all our lives, and we are very proud to be able to grow our support in line with our growth as an organisation. This only one of many ways we work hard to achieve our mission of 'Empowering gay Asia.'"
In 2007, Fridae sponsored theatre and dance productions staged by The Dream Academy Production, Toy Factory Production, Singapore Lyric Opera, Singapore Dance Theatre, The Necessary Stage's M1 Singapore Fringe Festival 2007 and Wild Rice's
Happy Endings: Asian Boys Volume 3
- the only gay themed production that year.
Written by acclaimed poet and playwright Aflian Sa'at,
Happy Endings
was the much anticipated final installment of the Asian Boys Trilogy and was adapted from Singapore's first gay novel,
Peculiar Chris
, which was published in 1992.
Regionally, Fridae supports arts and gay pride events such as the Q! Film Festival in Indonesia, Sexuality Merdeka in Kuala Lumpur, Indignation in Singapore, Taiwan Pride Parade and the upcoming Hong Kong Pride March and Hong Kong Gay and Lesbian International Film Festival.