Shortly after allowing previously banned activities such as bar-top dancing and announcing that openly gay people will be allowed to work in the public service sector, Singapore is further shedding its strait-laced image by relaxing censorship rules on films, plays, broadcasting and publications.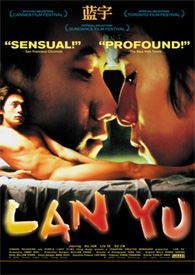 A number of changes including allowing films with homosexual themes to be screened at cinemas rather than film festivals as well as lifting the ban on the popular US women's magazine Cosmopolitan which has been banned for two decades. The magazine was banned in 1982 for allegedly promoting promiscuous values among women. The magazine would however have to be shrink-wrapped and be placed on appropriate shelves in an appropriate location to prevent browsing. Magazines such as Playboy will however still be banned.
Under the review, the hit TV sitcom
Sex and the City
which revolves around the sex lives of four women living in New York City will finally be aired on Cable TV late at night and through under the watchful eye of censors. Nudity and explicit sex scenes would however not escape the snips of the censors.
The recommendations were announced last week by the 22-member Censorship Review Committee, made up of private sector and government representatives who had been appointed last April to do a once-in-a-decade censorship review.
The Ministry for Information, Communications and the Arts (MITA) agreed in-principle with the committee's recommendations regarding homosexuality, sexual content and nudity although it agreed to most of committee's other recommendations.
The committee took into account its dialogue sessions with more than 150 people representing 13 focus groups, including religious leaders and arts bodies, and a representative survey of about 1,000 respondents.
The 96-page report spelt that that films, publications or any other media with content that "undermines public order and the nation's security, denigrates race and religion or erodes moral values through pornography, deviant sexual practices, sexual violence, child pornography, bestiality, etc" will not be allowed. Notably, homosexuality has been omitted from the list.
The last Censorship Review Committee's report commissioned in 1992 recommended that "pictorial illustrations of sex acts such as group sex, sadomasochistic acts, paedophiliac act, homosexuality, bestiality and sex involving children should not be allowed" and "materials encouraging homosexuality should continue to be disallowed."
---
The latest report recommended that MITA "takes a more flexible and contextual approach when dealing with homosexual themes and scenes in content" and "allow greater leeway for adults, through suitable channels, to access such content provided it is not exploitative."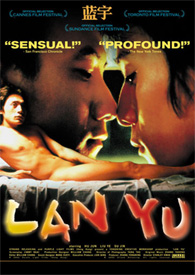 The committee singled out the award-winning film
Lan Yu
which was allowed only at the Singapore International Film Festival (SIFF) but not for commercial release. The film is based on based on a Chinese online gay novel,
Beijing Story
, and tells the story of a businessman who finds true love with Lan Yu, a university student with whom he had originally only planned for a casual sexual relationship.
It recommended that the Media Development Authority (MDA) gives greater consideration to factors like artistic merit of a content and whether a scene is relevant to the context - like in the case of
Lan Yu
which "depicts the compelling nature of a same sex relationship."
Some have expressed concern that while gay themes may be allowed, scenes featuring gay sex would be cut automatically as sex between members of the same sex is still illegal in Singapore and thus might be deemed a "deviant sexual practice" as mentioned in the latest report.
Information Minister Lee Boon Yang clarified that gay sex acts in plays and movies would be considered if they were in the "context of the production," reported Taiwan News.
Liu Thai Ker, head of the Censorship Review Committee and chairman of the National Arts Council said the nation's conservative majority were not ready for dramatic changes.
"The concern for protecting the social values, the core values is still very, very strong. And we cannot ignore this kind of feedback."
The CRC recommendations also include a refinement of publications, advertisement, video games and performance art classification ratings and licensing requirements.
In a press statement, MITA said that standards of violence and coarse language for content for young audiences will be tightened and agrees with the need to continue to have stricter standards for content accessible to the young.
It said that some of the more straightforward recommendations could be implemented this year while others such as refining the film classification require more time as MDA will need to review its film classification guidelines.