Welcome to Fridae's newsletter. This week we celebrate Irish Drag Queen, Panti Bliss, for his passionate speech against Homophobia. In the Asia region, we've got all the key developments from Singapore (including where to party now that Play has closed) as well as LGBT news from Malaysia, Hong Kong, and India.
Comments
To subscribe / unsubscribe
click here. (log in required)

News / Features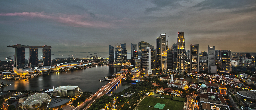 News
Singapore LGBT Update | It's All Happening in Asia's Smallest Sovereign State

A lot has been going on in the last few days in terms of gay issues in Singapore. There's been polls revealed, comments from the Prime Minister, and petitions relating to the Health Promotion Board's information on homosexuality.


News
Human Rights Watch to Malaysian Government: Drop 'Political' Case Against Opposition Leader and Revoke Law Criminalizing Homosexual Acts

The Malaysian government should drop its politically motivated prosecution of opposition leader Anwar Ibrahim for alleged consensual homosexual relations, Human Rights Watch said yesterday.


Entertainment
3 gay parties in Singapore now that Play is closed

Play may have closed it's doors, but do not fret. Shah Salimat guides you through Singapore's changing scene. Originally published on popspoken.com.


News
"I was raped by policemen" | Pride Attendee Reveals Assault in Ahmedabad

23-year-old web designer was returning home when two cops, who recognised him from an LGBT parade, stopped and forced him to perform oral sex in Ahmedabad.


People
Abby Lee of Les Peches Hong Kong Faces Discrimination on Night Out in Singapore

Host of Hong Kong lesbian social community, Les Peches, and local LGBT campaigner asked to leave podium "because it's for ladies".


News
Putin Awarded Gold Medal for Homophobia at Hong Kong Protest

LGBT and civil rights activists in Hong Kong protest Russia's anti-gay laws to mark beginning of Winter Olympics in Sochi.


People
Watch Panti Bliss, Irish Drag Queen, Give an Impassioned Speech Against Homophobia

This month it emerged that Irish televesion network redacted Rory O'Neill's comments about homophobia and paid off a Catholic lobbying group. Here's what he has to say about it.


Lifestyle