Welcome to the Fridae newsletter. We've got all the latest news, events, reports, and interviews concering LGBT issues in Asia. Enjoy!

Taipei City
2015-07-25
Ha Noi
2015-07-30 - 2015-08-02
Bangkok
2015-08-07 - 2015-08-09
Check out the new Agenda - Fridae's essential guide to all things happening in YOUR city. Post events for free (log in required)!


Subscription
To subscribe / unsubscribe
click here. (log in required)

News / Features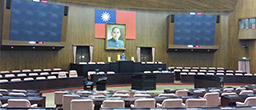 News
Taiwan prepares same-sex marriage law

Plans are in place to draft a same-sex partnership law, meaning Taiwan could become the first region in Asia to legalize gay marriage.


News
Gay parents stuck in nightmare surrogacy battle in Thailand

Couple from US and Spain is hiding in Thailand with baby girl after surrogate refuses consent to LGBT parents


News
Pink Dot Hong Kong returns in 2015 to celebrate "Love is Love"

Family friendly celebration of diversity and love to take place on Sunday 20 September at Hong Kong's Tamar Park.


News
Gay apps blocked by Samsung, Google in South Korea

In South Korea, home to phone giant Samsung, gay social apps are being blocked on online stores due to 'moral concerns.'


News
Thousands rally for gay marriage in Taiwan

In wake of US ruling, numbers estimated in their thousands come out to push for Taiwan to legalize same-sex unions


News
Gay couple sue for recognition in South Korea

Famous gay couple in socially conservative South Korea suing officials for refusing to recognize their 2013 same-sex marriage.


Lifestyle