Welcome to the Fridae newsletter. We've got all the latest news, events, reports, and interviews concerning LGBT issues in Asia. Enjoy!

Taipei City
2015-10-31
Hong Kong
2015-10-31 - 2015-11-01
Singapore
For LGBT & Allies - Halloween 2015 Special : "HALLOW PRIDE!"
2015-10-31 - 2015-11-01
Hong Kong
2015-11-07
Check out the Agenda - Fridae's essential guide to all things happening in YOUR city. Post events for free (log in required)!


Subscription
To subscribe / unsubscribe
click here. (log in required)

News / Features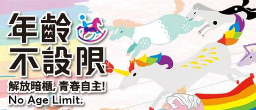 News
Taipei gets ready for one of the region's largest LGBT events of the year

The last Saturday of October sees the arrival of Taipei's Gay Pride Parade and Party


News
Chennai, India reports 16 LGBT suicides in 18 months

LGBT groups in the South East Indian city say that the shocking statistics highlight the negative affects of Section 377 of the Indian Penal Code.


News
Taiwan's legislative candidates are encouraged to declare position on gay marriage

Green-Social Democratic Party Alliance say that major party candidates should take clear position on marriage equality


News
Economist proposes gay marriage to solve China's bachelor surplus

Chinese economist and professor Xie Zuoshi has proposed that the country solve its gender imbalance by letting gay men marry, amongst other ideas.


News
Anti-gay laws come into effect in Indonesia's Aceh province

Gay sex in the region to be punishable by 100 strokes of the cane.


News
New education minister in Japan pledges support for LGBT students

Japan's new minister of education, culture, sports, science and technology has expressed his support for LGBT students.


Lifestyle