Welcome to the Fridae newsletter. We've got all the latest news, events, reports, and interviews concerning LGBT issues in Asia. Enjoy!
Subscription
To subscribe / unsubscribe
click here. (log in required)

News / Features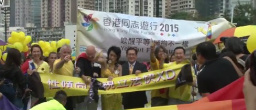 Lifestyle

Fridae Blog

It has been seven months since we took control of Fridae and I thought it was timely for me to give you, the members, an update of what we think we have achieved in that time.