Welcome to the Fridae newsletter. We've got all the latest news, events, reports, and interviews concerning LGBT issues in Asia. Enjoy!
Subscription
To subscribe / unsubscribe
click here. (log in required)

News / Features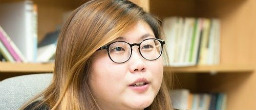 News
South Korean university elects openly gay student president

Activists hope student victory is a sign of change in South Korea as LGBT rights become a more prominent issue in the country.


News
HIV rises among gay men in China

Although HIV/Aids cases are remaining fairly constant in China, HIV prevalence among gay men is rising.


News
Hong Kong leaves same-sex option off 2016 census

LGBT criticise the non-inclusion of same-sex categories in the 2016 census, calling it a form of self-censorship.


Entertainment
Watch: Speak Production, a Vietnamese LGBT Sitcom

New Vietnamese sitcom follows lesbian relationships at a college. It's now in its third episode so check it out below and let us know what you think.


News
LGBT rights group in Hong Kong goes to UN

A leading LGBT gay-rights group will urge the UN to rebel the city's government over its treatment of transgender people


News
Monk fetish group investigated in Thailand

A Facebook group for 'gay monk' fetishists, including pornographic material, is being investigated by Thailand's Crime Suppression Division (CSD).


Lifestyle