Welcome to the Fridae newsletter. We've got all the latest news, events, reports, and interviews concerning LGBT issues in Asia. Enjoy!

Las Vegas
2016-01-15 - 2016-01-16
Washington DC
2016-01-15 - 2016-01-18
Hamburg
2016-01-15 - 2016-01-17
Colorado
2016-01-17 - 2016-01-24
Australia
2016-01-17 - 2016-02-07
Hong Kong
2016-01-21
Check out the Agenda - Fridae's essential guide to all things happening in YOUR city. Post events for free (log in required)!


Subscription
To subscribe / unsubscribe
click here. (log in required)

News / Features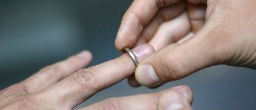 News
Chinese court accepts same-sex marriage case

Gay man in China lodges fight against civil affairs bureau for denying his right to marry


Entertainment
Taiwan's Enno Cheng leaves husband and comes out as a lesbian

The Taiwanese musician and actress announces divorce and reveals her sexuality in a Facebook post.


News
Trans woman shot in Pakistan, denied treatment

Doctors claim say they are 'uncomfortable' treating a trans person and refuse help for three hours


News
Iga becomes 4th Japanese city to recognise same-sex partnerships

City in Mie Prefecture is set to introduce same-sex marriage registrations this year according to Mayor Sakae Okamoto


News
New book suggests that China's first premier may have been gay

A new publication says that Zhou Enlai, Communist China's much-respected first premier, had once been in love with a male schoolmate


News
Japan's bid to introduce LGBT discrimination bill

Japan's main opposition party the Democratic Party of Japan (DPJ) has outlined a bill to tackle discrimination based on sexual orientation in the workplace


Lifestyle