The following is a press release dated 9 March 2004 issued by People Like Us, Singapore: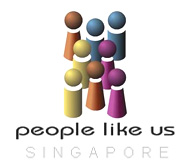 People Like Us has learnt that the Public Entertainment Licensing Unit (PELU) has refused permission to The Fun Stage to hold three public talks, titled "Lovers' Lecture Series". The reason given on 3 March 2004 to the applicant, Mr Richard Chua, was that the talks would be "contrary to the public interest".
This is extremely vague. How holding these talks would be detrimental to the public interest is not at all apparent.
People Like Us calls on the PELU to provide more details of their reasoning for public scrutiny.
In the absence of proper accountability for such an administrative decision, forbidding discussion of a globally important social issue, and putting an entire area of academic enquiry off limits, this decision by PELU can only be seen as contradictory to, and disproving of:
1. the government's stated aim of a global, cosmopolitan Singapore, attractive to all talent, from wherever they may come,
2. the government's stated aim of academic excellence in Singapore;
3. the government's stated aim of fostering a thinking society;
4. the government's argument that its liberalization policy will evolve gradually -- this case shows that in fact, policy has not evolved at all since the last application to hold an open forum on gay issues was rejected in May 2000.
By this action, the government indicates once again that they will deny gay people due respect, equality and civil rights even while they want gay Singaporeans and foreigners to make economic contributions to the civil service and private sector.
BACKGROUND
The Fun Stage is a theatre group, whose upcoming event in April is "Lovers' Words" a Chinese-language play by Qiu An Chen (Taiwan). Leading up to the play's staging, the Fun Stage planned a series of three public talks.
The first, titled, "Same-sex love in Chinese literature" was to have been held on 6 March 2004.
Together, the three talks were, to quote an email broadcasted by the organizers in February, "an initiative to promote understanding in the area of queer literature in Singapore and beyond looking at the notions of 'love' in same-sex literature."