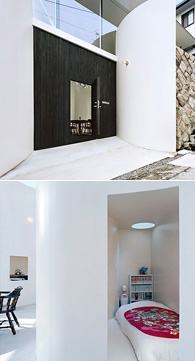 The Clover House represents a classic slice of Japanese house design, bringing spatial ingenuity to a restrictive site with an unconventional internal layout. Designed by Katsuhiro Miyamoto, the house is named for the clover-shaped element at the heart of the square site plan.
Made up of a recently excavated basement level, beneath a glass-box roof, the house has generous over 4m-high ceilings. Within this central atrium space sits the clover, a flowing ribbon of wall that subdivides the interior into a series of small functional cells - a bathroom, study and kitchen – as well as a small staircase leading up to a mezzanine. The curved walls extend upward to act as a balustrade for this upper-level space, which also benefits from the floor-to-ceiling windows of the glass box.
The architect cites traditional Chinese underground houses as his architectural reference, pointing out that the 'loft alcoves' created by the leaves of the clover make ideal private, well-screened-off bedrooms that fully maximise the space on this small site.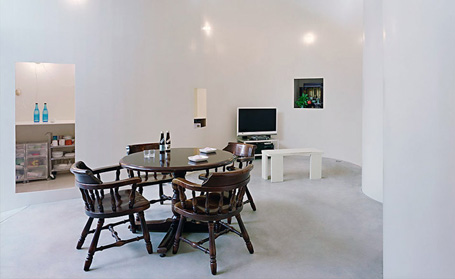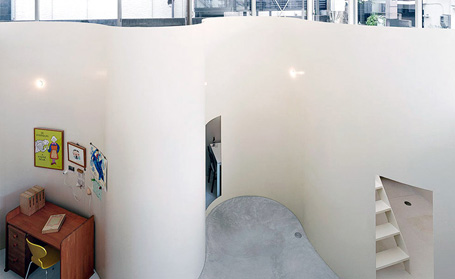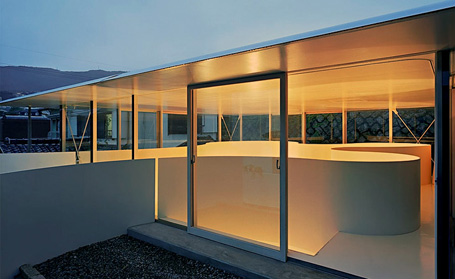 The article is republished with permission from Wallpaper.com