(Author's note: Compiling this piece was difficult, as no one would permit a direct one-on-one interview to be published. This is a further indicator of the fear surrounding gay Asians and religious/societal beliefs. The person portrayed here is a composite of several individuals spoken with in-person, via emails, and Internet chat rooms and a few ghosts from the past. Creative liberty has been taken, particular details have been altered to respect individuals' wishes not to be identified, but the reality has not been changed. Recognition of anyone in particular is by coincidence only.)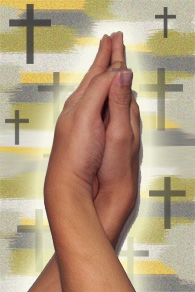 A Slave to God's Passion
It's 3:15pm on a Saturday afternoon. He's late. I am sitting in Starbucks - waiting. At 3:20pm a tall, handsome Asian man walks in wearing sunglasses and a shirt like the man I am supposed to be meeting said he would be wearing. He recognises me from a web photo and quickly comes to my table. He looks about quickly and asks if we can move to the back of the coffee shop. No problem.
It is five minutes before he removes the sunglasses. And then a few more minutes before he can hold eye contact for more than a minute. We pass a few pleasantries. "I wasn't going to come," he finally admits. But he had not taken my mobile number and rudeness would have been worse than succumbing to his fears of talking to a writer about his sexuality and his religious vocation.
He is Chinese and grew up in a traditional family that focused on maintaining face and honour. He is a Catholic. He is also a practicing Catholic. Further he wishes to be a Catholic Monk. He has already applied to a monastery and will be joining in a few months. He is going through his final stages of prayerful discernment that will lead him to the doors of the old stone building where men of prayer offer their lives in service to God.
"I remember going to mass as a small boy and smelling the incense that the priest used in special services. It was intoxicating. All my friends hated it and would cover their mouths. I would sit there breathing it in deeply, letting it transport me to this special other place. It was then that I felt so at peace. I wanted to be the priest because, to me, he was so close to God and I wanted to be close to God. When I came to discover the other part of me, I found myself returning to church all the time to seek out that sense of peace."
That other part is his sexuality. He is gay. At age 30 he knows it is not an adolescent phase. He likes men, everything about them. The shape of their hard bodies, the curves of the asses, the desires they awake within him. But he also feels all the guilt and pain of the Christian who has grown up being told that he is a sinner for having such thoughts - he is going to hell.
"Sometimes I am not sure if becoming a monk is just me running away. Tired of the Chinese New Year reunion dinners with everyone asking when I am going to get married. Since I told everyone two years ago I want to be a monk the questions have stopped. My mother now boasts at the dinners rather than cringing or inventing some excuse for me every time. But deep down I have this love of God and this is what God wants me to do with my life."
But his story does not end there. Despite all the anxiety and need to hide his sexuality, he feels that he has to have one last big sexual experience before joining the ranks of the non-sexual on their knees. But it is not just a good lay in the arms of a hunky guy he is looking for. Over the last few years he has discovered a penchant for S&M and to add a little extra spice he has discovered a desire for lingerie. When my inability to comprehend his desire for religious piety combined with his advanced sexual proclivities registers on my face his stress level heightens. He feels I am judging the sincerity of his vocation.
"I can't understand it either. Just the way I can't fully explain the desire to be a lover of God, I cannot explain why this gets me off. I still feel bad about it. Whenever I am with a guy, part of me feels like I am at home, and another part of me feels I am a liar living the greatest lie. When I am involved with S&M or wearing lingerie I am a completely different person than when I am on my knees in prayer."
When I ask him why not explore his sexuality openly, he gives me the "Yeah right!" look. Coming out within his family and community is not an option. His parents would be crushed and none of his friends would understand. Worse, he would never be able to join the monastery. Monks are supposed to have been celibate for one to two years before joining.
When I point out the discrepancies of his actions he seems to be able to separate his love for God and his sexuality. They are two separate things that he feels do not have to overlap or contradict. He loves God and wants to give his life and work to God. He will go to the monastery. He will become a monk.
He is also hoping to go with a big bang.