Utopia press release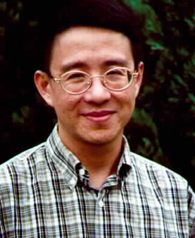 Singapore's pioneer gay activist, Alex Au
Asia's gay and lesbian web portal and tour operator, Utopia (Utopia-asia.com), will hold its third annual award presentation on Friday, November 15. The Awards recognise individuals and groups for their pioneering contributions to gay and lesbian communities in Asia. Three individuals and one community-based organisation will receive Utopia Awards in 2002:
ProGay Philippines stands for "Progressive Organisation of Gays in the Philippines." Founded in 1993, ProGay led the first gay pride parade in Asia, on 26 June 1994, the 25th anniversary of Stonewall. The group organised the Philippines' first National Lesbian Rights Conference (December 1996) and the first National Gay Rights Conference (May 1997). The organisation describes itself as a "network of grassroots gay men, lesbians, bisexuals and transsexuals" that conducts community forums and public protests to confront homophobia and discrimination. These have led to public debate on the ban on gays in the Filipino military, legalisation of gay unions, lower prices for AIDS drugs, and solidarity with international gay rights issues such as the May 2001 Egypt arrests. ProGay's current president, Oscar Atadero, will accept the Utopia Award on behalf of his organisation.
A few years ago, Alex Au said that gay community life in Singapore "has reached the point where I'm not the only one who's active." It is no exaggeration that Alex has consistently been at the forefront of catalytic events for Singapore's gay community. He was a founder of PLU ("People Like Us"), the first grassroots group of gay, lesbian and bisexual to promote public discussion of gay issues. The group has repeatedly and unsuccessfully sought legal status since 1996, a struggle which has brought international attention to discrimination in Singapore'. He is the webmaster of Yawning Bread which archives his regular reports on Singaporean gay issues and his other sharp social commentary. Alex also helped launch the pioneering gay e-mail forum, 'SiGNel', which continues to offer a safe haven for free speech.
---
Daychawut Chantakaro is a famous Bangkok entertainer and inspiring role model. Her first big stage appearances were in the cabaret at the world famous Rome Club where she quickly became a star. She went on to act in two major stage plays and appeared in a hit television soap opera. Day's sharp wit disarmed an attempted ban on "katoey" (ladyboys) on Thai TV. Her ground-breaking autobiography, Lung Maan Nang Show (Behind the Showgirl's Curtain), was published early in 2002. In it she speaks positively about katuey, encouraging the public to be more accepting. Day's struggles and achievements have made her a hero to Thailand's gay and transgender communities.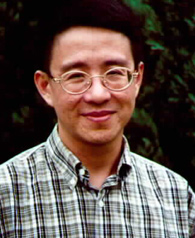 Singapore's pioneer gay activist, Alex Au
Restaurateur and philanthropist Bruno Forrer is a shining example of what one individual can do to change society. An openly gay businessman and active member of Pattaya's business community for more than three decades, Bruno has quietly and unselfishly provided much needed support and contributions to Thailand's developing gay communities. Without fanfare, he has offered the resources of his business for dozens of fundraising events. He is a generous philanthropist and a role model for gay businessmen throughout Thailand.
Past Utopia Awards have gone to Indonesia's gay rights pioneer Dr. Dede Oetomo, AIDS activist Natee Teerarojjanapongs, feature film director Yongyoot Thongkongtoon (Satree Lex), the lesbian activist group Anjaree, Malaysia's Pink Triangle Foundation, gay publishing house Floating Lotus, and theater performer Wannasak Sirilar.
This year's Utopia Awards presentation will be held in conjunction with the Bangkok Pride Festival at Freeman Dance Arena, Soi Freeman on Silom Road in Bangkok. A cocktail reception begins at 8pm, followed by the Awards ceremony. Admission is free to all who wish to help recognise the important achievements and contributions of this year's Awardees.
Source: Utopia press release