Wildly popular and well-known transgender Korean singer-actress-model, Ha Ri-su has officially changed her gender last Friday after Incheon District Court accepted her appeal to change her entry in the family registry, according to the Chosun news website.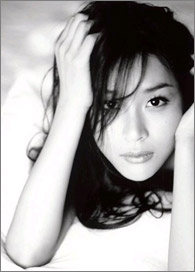 The court decision read that except for sex-determining chromosomes, Ha is physically a female, has lived as a woman, and would therefore be cruel if the law didn't recognise that. The court also said that she could fulfill the social role of a female, and transsexuals' pursuit of happiness should be protected.
Her application for a name change was also approved on the day. Her new ID card will bear her new gender as well as her new name, Lee Kyung-eun, a female form similar to Kyung-up which is her birth name.
Her agency TTM Entertainment said that the 23-year-old who underwent a sex-change operation four years ago hopes to get married and have adopted children when the time is right. She will be given a new resident registration number and will be allowed to marry a man.
Ha is the second Korean to change sex on family registry as a transsexual, after a precedent made in July.