Some 100 people attended the meeting on Thursday night to discuss whether or not the gay community should move to register itself as a society in the near future in view of the Prime Minister's remarks to Time Magazine and after their initial application was turned down in 1997.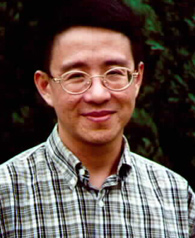 Alex Au
The closed-door meeting was moved from The Substation to Fort Canning Green as the original venue proved insufficient to accommodate the crowd.
Alex Au, the main organiser of the meeting said that he doesn't "expect any firm decision to be taken from a single meeting" and that "it's hard to predict what will happen next."
"Much will depend on what consensus develops among the members of SiGNel/PLU. I don't think we're in any hurry about this matter. We have waited six years since the last attempt." He said in a press release.