A panel comprising a former Bishop of The Methodist Church in Malaysia & Singapore, a professor at a theological college, a prominent psychologist and a pastor of an ex-gay ministry will share their biblical perspectives on homosexuality and pastoral care at the ground-breaking event on May 10.

The session will include testimonies by a gay and an ex-gay Christian and a question and answer session.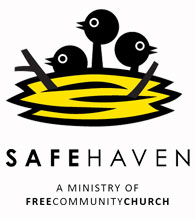 Organisers of the event - Safehaven, a Christian support group affiliated to the FREE Community Church in Singapore - saw an opportunity to have an open dialogue with mainstream churches, some of which have been outspoken against repealing gay sex laws, after Minister Mentor Lee Kuan Yew's recent comments about homosexuality.
"His non-biased and positive comments have encouraged us to take the dialogue to the mainstream churches and create a space where the issue of homosexuality will be discussed, instead of being swept under the carpet, as is the norm now," said Alphonsus Lee, Chairman of Safehaven, referring to MM Lee's widely reported comments last month which acknowledged that homosexuality might be genetically determined.
The four member panel includes Dr Tan Kim Huat, Chen Su Lan Professor of New Testament at Trinity Theological College; Anthony Yeo, Clinical Director of Counselling And Care Centre; Edmund Smith, Pastor of Real Love (ex-gay) Ministry which operates in Singapore and Malaysia; and Rev Dr Yap Kim Hao, a former and the first Asian Bishop of The Methodist Church in Malaysia & Singapore as well as the Pastoral Advisor for Free Community Church. Rev Yap has notably called for the acceptance of gay men and lesbians in a letter published in the
Straits Times
and addressed homosexuality and Christianity in a Fridae interview. The session will be moderated by Augustine Anthuvan, a program manager with Mediacorp Radio.
When asked how were the members of the panel selected, Lee explained that organisers considered the panelists' differing perspectives on homosexuality, experience with gay people and their professional credentials.
He added, "We wanted a dialogue where there would be some weight behind what was said, and hence we have two heavyweight theologians, one a lecturer at a bible college and the other a former Methodist bishop, both extremely well qualified but with differing views on homosexuality."
When queried by Fridae, he revealed that local ex-gay groups Liberty League and Choices have declined to attend the event. Liberty League made the news in January 2006 after it was awarded a S$100,000 (US$61,500) grant by the Singapore government, through the National Volunteer and Philanthropy Centre (NVPC). The group is not known to have drawn on the grant following intense criticism after the news broke. Choices, a Christian ministry which is based at Church of Our Saviour is affiliated to Exodus International which has been repeatedly discredited for its claims to be able to "cure" homosexuality using prayer and religious counseling.
Organisers also expressed difficulty in engaging mainstream churches in Singapore as they have "consistently refused to have anything to do with Safehaven and the Free Community Church."
According to emails circulated among church members of certain churches in Singapore, members have been asked to submit "personal feedback to the government" to object to gay sex laws being repealed as the government is currently conducting a major review of the Penal Code.
Till date, organisers say they have received confirmation of attendence from more than 10 churches/bible colleges and expect a turnout of about 200 people as well as an estimated 20 members of the press.
The dialogue on "Christian Perspectives on Homosexuality and Pastoral Care" will be held at 7.30pm on Thursday 10 May 2007 at the Amara Hotel, 165 Tanjong Pager Road. For more info, visit www.oursafehaven.com.