Openly gay Anglican bishop, Gene Robinson, has been selected to give the opening prayer at festivities to kick off president-elect Barack Obama's inauguration, the organising committee announced on Monday.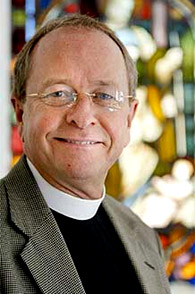 Openly gay Anglican bishop, Gene Robinson
According to US media reports, the selection of Robinson for the opening party on Sunday is seen by some as an effort by the Obama team to blunt the anger expressed in the gay community after conservative pastor Rick Warren, an opponent of gay marriage, was selected to give the invocation at his Jan 20 swearing-in ceremony. Warren, a prominent megachurch leader, recently compared gay marriage with incest and paedophilia.
Robinson who is the first openly gay bishop in the US Anglican Communion will pray at the star-studded event to be broadcast on national television from the Lincoln Memorial on Jan 18.
The consecration of the New Hampshire bishop in 2003 not only met with worldwide protests by the Anglican leadership but also sparked a worldwide struggle within the Anglican church over homosexuality and Scripture.
The Jan 18 concert will feature performances by Beyonce, Bono and Bruce Springsteen, among others.