No More Daddy's Little Girl is Karen Lee's self-published autography about her journey coming out as a lesbian and finding acceptance from God, her family – and herself.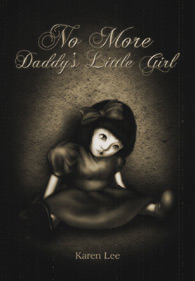 No More Daddy's Little Girl is Karen Lee's self-published autography about her journey coming out as a lesbian and finding acceptance from God, her family – and herself.
Lee, who is Singapore-born and of Burmese and Chinese roots, left for Perth, Australia at aged 16 to attend pre-college and university.
She recalls about growing up gay in Singapore: "I realised I was gay at the age of 10. It was very challenging and I never want to go back to where I was. There was no gay person I could turn to for advice and guidance at that time, not to mention very limited gay resources."
Lee, who turns 33 today (Happy Birthday, Karen!), spent 14 years abroad mostly in Toronto, Canada where she moved to after graduating from the Curtin University of Technology in Perth.
While in Toronto, she came out and announced her marriage – which has since ended - to a Canadian woman to her parents in letter. In that letter, she also told them about being molested by a man when she was a child.
Her book No More Daddy's Little Girl is the first autobiography published by a gay person in Singapore. Johann Lee's (no relation to Karen) Peculiar Chris which was published in 1992 is the first gay novel published in Singapore while Ng Yi-Sheng's SQ21: Singapore Queers in the 21st Century (2006) is a collection of 15 coming out stories told to the author.
We speak to Karen about her book which was launched at Borders and at Indignation, Singapore's gay pride season in August. An excerpt from her book is published below.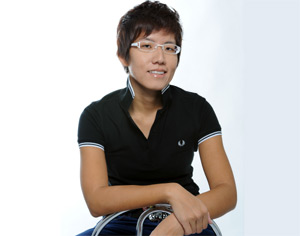 æ: What inspired you to write and publish this autobiography?
Karen: There are many Singaporeans who left their home country either for studies or for work and some never returned. Nine years ago, there weren't many locals who studied and lived in Toronto, Canada and even if there were, I never met any local lesbian or gay person so I convinced myself to write an autobiography. At the same time, I wanted to act as an advocate for the local GLBT community so as to be able to share my overseas experience.
I started writing in 2004 but stopped for a year and a half because I wasn't inspired to continue especially after the marriage ended. I finally picked up where I had left off and finished it in October 2008.
æ: What were the challenges of getting the book published?
Karen: There were quite a few challenges indeed! I didn't know how to start and where to go. The only thing I was adamant about was to get my book launched at Borders so I guess everything was headed from there. I was placed with the right distributor and printer. Being a self-publisher is definitely easier than having a publishing house even though some might beg to differ. I got to retain the royalty rights and the cost incurred was somewhat cheaper than going through a publishing house except that I had to do my own publicity and advertising of my book.
When my extract was first sent to Borders, the Operations Manager felt it was sufficiently poignant and thus approved the book for a public launch at Borders (Wheelock Place). It's indeed a dream come true to have my book published and sold at major bookstores.
æ: As you had written in your book, you came out to your parents in 2004 in a letter and told them about your upcoming marriage to a woman in an email in which you also told them about being molested by a man when you were a child. Why did you decide to tell your parents about being molested in your coming out email?
Karen: Many readers are both perplexed and upset about it and there was a comment that I received indicated that this gives the Christian fundamentalists ammunition to target the lesbian population: you are gay because you were screwed up in your childhood. How would you respond to those who were molested/raped in their childhood and they turned out straight. There is no relation whatsoever.
I decided to tell my folks about the molestation in the same note were simply because I wanted to spite them. Yes, I did it out of anger. I blamed them for their failed marriage then, and for not being there for me when it happened. It was the grudge inside me that refused to be released. Well, I let it resonated with me for the longest time so you could say that it was an outburst of inner defiance if that makes sense.
æ: Have your parents read the book? If so, how did they react to it?
Karen: At the Borders book launch, my family was there and my Dad stood in the line like the rest of the crowd to get my autograph. I was especially touched. He completed the book a week ago and his first comment was "I am proud to have you as my daughter" followed by "You write well." I cried and laughed at the same time. It was an awesome moment I could never forget. It was the first time he ever told me. Mom has yet to read the book but Dad has summed it up for her. Her reaction was neutral.
æ: How old were you when you realised you were gay? What was it like growing up gay at the time in Singapore? Do you think things are much different now?
Karen: I realised I was gay at the age of 10. It was very challenging and I never want to go back to where I was. There was no gay person I could turn to for advice and guidance at that time, not to mention very limited gay resources.
Things are definitely much different now. There are LGBT organisations and available materials and resources to assist anyone coming out or facing issues in same-sex relationships. Singapore's GLBT community has come a long way.
æ: Are you back in Singapore for good?
Karen: I would like to think so for now, however, I am bound to flock to another country with my partner in the next three to five years. Perhaps, I might return to Canada.
æ: Is that a push or pull factor? What about Singapore don't you like or is there something out there that Singapore doesn't offer?
Karen: It's a pull factor. There's nothing bad about home. In terms of acquiring the legal status of a queer woman living in Singapore, it's just not conducive at the moment or in the near future. Who knows things might change and I am sure it would one day. We have come a long way - but as in when same-sex marriage would take place and a same-sex partner be given the same rights as a heterosexual partner - that would take ages.
---
Excerpt from No More Daddy's Little Girl:
It was IBM's second run in the Toronto Pride March. I jumped at the idea and volunteered Dorothy's name freely to the organizing committee without her consent. It meant to be a surprise and it came true to the meaning of the word. But she wasn't happy at all. She never liked to be in the limelight. Even with her acclaimed research work at the hospital, she never once boasted or bragged about it. She was a brilliant Nephrology nurse and I believe till this day she still is. It took a lot of begging and convincing before she agreed to march with me. Witnessing in the presence of a million spectators and walking in the heart of Toronto with banners held high as a Canadian IBM employee with Dorothy was an ecstasy. My life completely changed after that.
I remember the day I had a personal performance review with my ex-boss who casually asked how my weekend went. It was a good thing she asked after my review and not before otherwise the results would have been different.
"My weekend was fantastic. Thanks for asking, Peggy," I chirped.
"Oh wow, what did you do?" she asked with a slight tinge of excitement in her voice.
"I participated in the Toronto gay and lesbian pride march and was marching with 40 IBM employees. I was right in front holding the huge IBM banner with five others and holding my fiancée's hand declaring our existence to the nation!"
"Oh wow! I never knew you were…"
"Lesbian," I completed the line for her. Everyone at work and friends knew later about my sexuality. News travels. Most were happy, some were a little surprised but overall they were glad that I did come out.
Dorothy and I were together for seven years now. Yes, people related that to the 7-year itch philosophy that predicted a break-up after that. I had often assured Dorothy that we were soul mates for life and that we would grow old together.
On 24 October 2004, Dorothy proposed wedding to me over dinner at a fine dining restaurant. I was taken aback and, again, didn't know how to react. She was so anxious of us getting married so much so that she turned a deaf ear to my objection. Marriage was and still is a big deal to me. My parents didn't know my sexuality let alone finding out that I was getting married. But I finally agreed to the wedding.
Two weeks before I got married, I wrote a "coming-out" e-mail to my folks. It was nerve wrecking as I had no clue if I was doing the right thing. It was like a double whammy or sadly put it double blow to them; firstly, finding out that I was gay and secondly, getting married to a Canadian woman. I was terrified of their reactions and thoughts. Not only did I come out to them about my sexuality and marriage, I also decided to tell them about my molestation case when I was little.
"Dear Dad and Mom
How are you? I am gay. Yes, I am a lesbian and I am very proud of it. Sorry to break this news to you after such a long time. I came out eight years ago and I did not know what to do. I was so afraid that I would be disowned by both of you.
Both of you are pious Christians and simply typical so I feel bad that you have to know it through such means. I don't know how you guys would react after reading this e-mail but I want you to know that I am happy with this wonderful and amazing person whom I am now with. We have been together for four years now and she has been taking great care of me all this time. Her name is Dorothy and I believe you will definitely love her as a person. By the way, we are getting married on November 6th and I am not asking for your permission which I should and neither am I asking for your blessings even though it will be great. I am doing my duty as your daughter to tell you that I am getting married to a woman and I am ready to settle down.
Another thing that I want to share with you is something traumatic to me. I have put it past me and don't wish to relive it. Remember the time when your marriage was on the rocks and both of you had constant fights which frightened both Joyce and me? Yes, there was so much violence and abuse between the two of you that Dad had to send us to Grandma's. Joyce and I had spent a good five years staying with Grandma who practically raised us. She was there for us and with us all the time.
Anyway, to cut to the chase, I was coming back from school one fine afternoon when a stranger offered me a candy in a dark alley. I don't remember what I was doing there and how I got there by myself. Gosh I was really young then. All I remember is his big ugly glasses and yellow-stained teeth smiling at me creepily and trying to touch me. He kept offering me candies and touched me. I started crying because it hurt and he ran away when a guy saw us and screamed at him. Grandma was shocked to see me in tears and when she asked me what had happened I didn't say anything.
Since then, I did not tell anyone. It had been a secret for 25 years and only Dorothy knows it. She has helped me to leave the past and live the present. I owe my happiness to her and yes, I truly love her. She's my soul mate. Please do not come to my wedding. I beg of you. Write me.
Love you all,
Karen"
No More Daddy's Little Girl
is available in Singapore at most major bookstores such as Borders Wheelock Place, Kinokuniya (Ngee Ann City & Bugis Junction), MPH (Novena, Robinson Road,Raffles City and CityLink mall), Select Books @ Tanglin Shopping Centre, POPULAR (24 branches) and Oohtique. The book can be purchased online on Fridae Shop.