Fearing that his 14-year-old son is gay, a Rockhampton man thought that sex with a woman would "straighten" him out.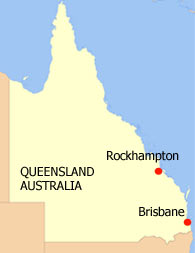 According to the Rockhampton Morning Bulletin on Wednesday, the father allegedly phoned a prostitute during a family barbecue around Christmas time in 2007 and arranged to meet her at a local motel.
The unnamed man drove his son to the motel and waited outside the room after demanding to see a used condom as proof that the boy and the prostitute had sex.
A magistrate on Tuesday said there was enough evidence against the father for him to stand trial for the rape of his son.
Police prosecutors said the authorities first found out about the alleged rape after the father phoned the Child Protection Investigation Unit to ask why they had not followed up on his suspicions that his son was "abusing" his younger brother. The father told the officer who answered the call that he had "tried to sort it out himself by taking (his son) to a prostitute."
The case will be heard in the Rockhampton District Court next year.