The National Human Rights Commission (NHRC) of Korea on Monday declared that the country's military criminal code banning homosexuality infringes on gay servicemen's rights to equality, privacy and sexual preferences, the Korea Times on Wednesday.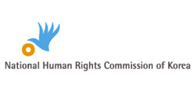 Under the current code, those convicted of having homosexual relations in barracks face up to one year in prison and forced retirement.
The Times added that NHRC's position came after a gay rights group lodged a petition with the commission in May to overhaul the military code that could be seen as discriminatory against homosexual servicemen. The Constitutional Court is also reviewing the code to decide on its constitutionality. The review is in response to a military court's 2008 request to rule if the homosexual ban is in line with the Constitution.
Media reports cited data from the Ministry of National Defense that while there were 176 cases related cases in the military between 2004 and 2007 only four of the cases were involved consensual homosexual acts. Soldiers in three of the four cases were convicted of violating the code.
Military officials have reportedly expressed displeasure over the NHRC decision saying that the removal of the current code could encourage same-sex relationships in the military.
An editorial in the Times noted that the NHRC's position on the matter "marks the first time that a government agency or a state-affiliated commission has taken a liberal stance on the sensitive issue." The further urged Korean society to "become more open and embrace minorities, including those having different sexual orientation."
"Homosexuals are also members of our society and all physically and mentally healthy men are subject to military conscription regardless of their sexual preferences. Therefore, it would be better for the military to eliminate discrimination against gay soldiers. We hope that the court will make a wise decision," the editorial concluded.
South Korea has a mainly conscript military of 655,000.
Although homosexuality is not a crime under the civilian legal code, it is said to be considered an absolute social taboo.