It was a double blow for 20-year-old Yogie Wirastra who found out he was HIV-positive shortly after his boyfriend was killed in a traffic accident. That was eight years ago and for many years he did not tell anyone about his infection until four years ago when he finally told someone – a close friend.
Just two months ago, Yogie came out to his father, whom he wasn't close to, as being gay and HIV-positive. To his surprise, his father told him that he was sorry – not because he is positive, but because he was not there to comfort him when he (Yogie) received his test result.
Now 28, Yogie is a freelance web programmer and volunteers at the MSM&TG Task force of JOTHI (Jaringan Orang Terinfeksi HIV Indonesia or PLHIV network in Indonesia). A native of Yogyakarta, Indonesia, he is currently based in Kuala Lumpur, Malaysia where he is working on a project with AIDS Alliance and Malaysian Aids Council. He says he plans to stay in Malaysia for the time being as Yogyakarta is still reeling from the devastation caused by the recent eruption of Mount Merapi that killed over 350 people and made nearly 400,000 refugees.
Yogie shares his journey from learning his positive status to finally reaching out to join a support group five years later and helping others cope with being positive.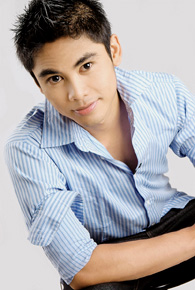 Photos courtesy of Yogie Wirastra.
æ: When did you test positive for HIV?
Yogie: In 2002 when my partner died in a traffic accident. It was revealed that he had pneumonia and the doctor suspected he had HIV. I got tested three months after the funeral.
æ: Did you share the news of your initial positive test result with someone?
Yogie: No. I felt ashamed, lost and sad. I thought sharing the test result might worsen my situation. It took me almost four years to finally tell someone about my status. It was my close friend, and he tried his best to accept it in his own way. Last month, I disclosed my status about being gay and HIV+ to my father.
æ: Has your HIV status changed your sex life significantly? If so, how?
Yogie: Yes, for over four years, I lost my sexual desire to the extent of avoiding any sex-related discussion and potential situations. After I had finally reached out to join a support group in 2007, I began to feel better about myself, and enjoy meeting people although still not comfortable with engaging in sexual activities with anyone. It took me another couple of years to finally enjoy sexual pleasure.
æ: Has your approach to love and relationships changed since you found out you were HIV-positive? Why?
Yogie: Yes. Because I felt like I have the ability to pass the virus to someone else, even though I use a condom, and there's the guilt factor following the act.
æ: How do you decide whether to tell someone your HIV status?
Yogie: At the beginning I thought I would never tell enyone about this and will keep it myself till I die. But the more support I got and the more people were accepting, I became more confident in disclosing my status. So now, it never bothers me when people find out about my status.
æ: What is one myth about living with HIV that you've now realised was incorrect?
Yogie: That someone who has HIV will soon have AIDS after five years. I have been living with HIV for more than eight years without treatment, without any symptom of Opportunistic Infections (OI) and mantain a CD4 count of around 400. So I believe that being HIV-positive is not a death sentence.
æ: Tell us about one of your most memorable disclosure stories (friends, family, colleagues/bosses, doctors, partner or dates, etc).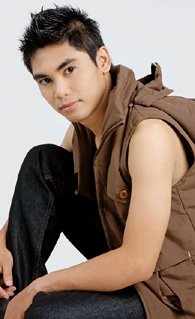 Yogie: It happennd recently. This was a month of Eid al-Fitr – a time for Muslims to celebrate after Ramadan. I disclosed my status to my father, both being gay and HIV-positive. My father told me that he knew I was gay all along, but he not want to talk about it because he did not want me to feel down or feel unacepted. With regards to HIV, he was sorry not because I've HIV, but he was sorry that he was not there to comfort me when I received the test result. He said: "Keep telling me your story, I'm here to listen".
That was really something for me that he wanted to be my "friend". I was never close to my father. In facr I'm very close to my mother but yet I have no idea why I decided to tell my father instead of my mom. I guess I just wanted to make peace with him.
æ: Has your relationship with your family and friends changed or evolved after you found out you are HIV-positive? If so, how?
Yogie: Yes, I'm trying to be closer to them. Since I was kid, I have lived with my grandmother until I went to college. When we have family gatherings, everyone (my brothers and sister) always have stories about when they were kids, except me. There's no "me" in their story. So I'm trying to have some sharing moment with them.
æ: Have you started Anti-Retroviral Treatment (ART)?
Yogie: No. As my doctor told me to wait before I start treatment, as my CD4 count and Viral Load is still at a reasonably good level.
[Editor's Note: World Health Organization guidelines recommend early diagnosis, treatment and regular medical check-ups for people living with HIV. Starting of antiretroviral therapy (ART) is managed on a case-by-case basis and should be discussed with your doctor. If you require assistance contacting HIV healthcare workers in your local area please contact us at webmaster@fridae.com (all communication will remain strictly confidential).]
æ: What challenges, if any, have you found in pursuing a career and living with HIV?
Yogie: Sometimes it makes me think twice whenever a health test requirement is needed.
At the time when I tested positive, I used to work in a garden furniture export company providing customer care service. Although I did not face any discrimination at work, my HIV status prevented me from receiving insurance and other benefits like social security and pension plan. I quit the job because I felt I was being valued less with my HIV, and yet I still had to pay the same amount of taxes and insurance premiums. Neither could I unsubscribe from the insurance service because it is supposed to be compulsory according to company regulation.
æ: Have you ever experienced discrimination on the basis of your HIV status from government agencies (eg. police, health workers, schools, employment officials, immigration agencies) or other areas (employers, businesses, clubs, etc). If so, please tell us what happened.
Yogie: There were times when I was denied dental treatment even when I'm only asking for dental scaling (from two dental clinics in two public hospitals) whenever I disclose my status by telling me I've arrived too late, or that the clinic was already closed, or my situation needs to be handled by a specialist. But now I'm a patient at one dental clinic in Yogyakarta (Indonesia) where they are providing me good care and treatment following my disclosure.
æ: Can you share one humorous or odd thing about your life with HIV?
Yogie: I have several online profiles on some gay social sites, and I had tried to use my positive status to scare away people whom I'm not attacted to, but people now are not afraid to engage with HIV-positive people, which is a good thing. So now I've to come up with a different excuse!
æ: What needs to happen in order for people living with HIV to feel more comfortable about telling people about their status?
Yogie: To make peace with themselves and accepting the fact that they will have HIV as their friend for the rest of their lives no matter how hard they deny it.
æ: Stigma and discrimination against people living with HIV is often quite challenging for everyone. What is one simple thing that people could do to encourage more acceptance in the community?
Yogie: Be gorgeous and fabulous. *smiles. HIV and AIDS are often associated with "body wasting", cancerous skin and other nasty stuff. Show people that it is the VIRUS to avoid, not the PERSON who is living with it.
æ: What is one thing that you want to do in the future to help the LGBT or PLHIV community?
Yogie: I want to see that LGBTs and PLHIV stop giving up on themselves or suffering, I don't know how I would be able to do that but I'm starting with myself. I'm trying not to give up or suffer, I wish other people will see and stand up for their life.
æ: What motivates and inspires you for the future?
Yogie: My boyfriend. I have a partner who tells me he is willing to be by my side until the end of my life. That is one promise that keeps me alive.
Disclaimer: This article is intended for informational and educational purposes only and is not engaged in rendering medical advice or professional services. The information provided should not be used for diagnosing or treating a health problem or a disease. It is not a substitute for professional care. If you have or suspect you may have a health problem, consult your health care provider.
If you are HIV-positive and living in Asia, and want to share your story, please write to editor@fridae.com.
Look out for PositiveVoices.Net, a soon-to-be-launched social networking site for HIV-positive gay men and transgender people living in Asia built around their shared experience of living with HIV.