As you probably know by now, I'm one of those gay men who's crazy about musicals. Still, I wasn't that excited when Marina Bay Sands opened its theatres in Singapore. The first two productions they were staging were The Lion King and Wicked – wholesome, kid-friendly shows that had opened years ago in New York and London. Nothing special, nothing provocative, nothing sexy.
So imagine my surprise when I opened the newspapers to discover that the Sands Theater was playing host to A Chorus Line, the classic 1975 musical that brought gay themes into mainstream American theatre. It's a radical change from the G-rated fare they've had so far: in fact, it's made some audience members leave the theatre in horror.
You see, this isn't your commonplace Phantom of the Opera kind of musical. It's less epic, less full of spectacle (though there are amazing dance sequences), and more based in the real world. In fact, it's almost a documentary – it was created through workshop sessions with real-life Broadway dancers, nicknamed "gypsies", who shared the stories of their lives: their hopes, their dreams, their fears.
The curtain opens on a horde of dancers, all auditioning to be part of a chorus line. The director interrogates them about their past, and they reply through unforgettable songs. There's "I Can Do That", about a boy joining his sister's dance class; "Nothing", which describes an abusive high school drama teacher; and "Tits and Ass", in which a talented dancer reveals how she only started getting roles after undergoing plastic surgery. (The most famous song, of course, is "One Singular Sensation" – look that up on YouTube if you want something to tap your toes to.)
Altogether, there are 19 roles in the ensemble, but the three gay characters are among the most important. They were groundbreaking for their period: in fact, this was the first major Broadway musical in which gay men talked frankly about their emotional lives.
First there's Bobby, a stereotypically campy gay Jewish boy – audiences find it easy to laugh at his flamboyant, self-deprecating humour. Then there's Greg, who makes folks a little more uncomfortable when he comes out on stage. At first, we think he's straight, since he's talking about high-school erections and making out with his girlfriend. But then he realizes – mid-boob-grope – that his inclinations are in an utterly different direction.
The last figure is Paul. He's in many ways the heart of the production. His confession to the director about dropping out of school and being caught by his parents doing a drag show may be the most emotionally moving moment of the show. It convinces straight folks to empathise fully for a gay outcast.
I doubt Base Entertainment Asia saw A Chorus Line as a risky venture when they booked it – after all, it's won nine Tony Awards and a Pullitzer, and it's even been made into a movie (which is nowhere as good as the actual stage production).
But, as I stated, audience reactions here have been pretty extreme. According to the actors, many of the walkouts seem to have been reactions to the adult language – fairly innocent things like "shit" and "ass". However, quite a number head for the doors when the word "gay" or "homosexual" is used.
Mind you, it's hard to stay in your seat the entire production. It's over two hours long without an interval, and the night I attended many a theatergoer was rising to use the toilet in the middle of the play. Be smart and empty your bladder before the performance, or else hold it in like you did when you watched The Avengers. Also, come on time – the show begins at 7:30pm, not 8.
The actors, of course, have a lot more to report than just what time their viewers check in and check out. Here's my conversation with three of them: Will Keith, who plays Greg, Ashley McKenzie who plays the flamboyant Bobby, and Debora Krizak, who plays an ageing dancer, Sheila.
(Both Will and Ashley are openly gay – in fact, Ashley just got a tattoo from Far East Plaza of the date he and his boyfriend first went out together.)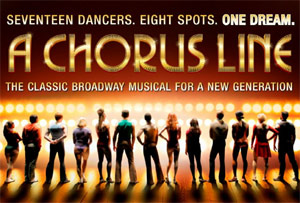 æ: Age, sex, occupation, location?
Ashley: I'm 29, I'm male, actor, Melbourne.
Will: I am 24, male, actor and dancer, London.
Debora: I'm 40, don't tell anyone. Female and not a lot lately. Professional entertainer and a mum of twins. I live in Sydney, Australia.
æ: Tell me about your characters.
Ashley: I play Bobby. Bobby is quick-witted, flamboyant, confident – overly confident. He's a very talented dancer. He's the comic relief in the show, but it's all to cover up a lot of insecurities. He was never allowed to be really who he wanted to be as a child so he created an identity himself. He's led by his persona rather than who he is.
Will: Greg is described as a king as opposed to a queen. He's been around for a long time; he's 32. The worst thing for him [when he realises he's gay] is that he thinks he won't have the money to buy nice clothes, which is why he goes into show business, because it's more acceptable to be gay there, especially back then in the '70s.
Debora: Sheila been around the block and back again. She's well known as a dancer on Broadway, she's had a relationship with [the director] Zach – probably friends with benefits, as they like to say. She's quite intimidating, very strong, but that hides a lot of inner turmoil. She's had a very tough family upbringing. Her father didn't love her mother and she was basically put in ballet to be got rid of, and found some stability and family life through ballet.
æ: What's your favourite part of A Chorus Line?
Debora: My favourite song I guess would be the opening. I'd love to say "One Singular Sensation", but it's so hard to pull off, and so hard to sing and dance. You know you've done a good job when you come off and you can't actually speak and you're sweating.
Ashley: Can I say my favourite? "At the Ballet." It's stunning. It's really a beautiful moment in the show.
Deborah: And "What I Did for Love." I really identify with that.
Will: My favourite bit is when the director asks us, "You want the job don't you? And we go boom, right to the front – we all have to look at the front at the same time. And it always makes me want to cry, but my character wouldn't, so I can't.
æ: What's life like for "gypsies" like yourselves now? Is it still the way it's portrayed in the show?
Will: you know, ironically, I actually am a Gypsy! My family's Romany. But I like this work, because at this point I have nothing to tie me down.
Debora: My character's 30 years old in the show, and 30 is very old in the 70s. But on Broadway now, the girls in the chorus are in their 30s and above. In Australia they're still college kids.
Ashley: There are elements in the play which are dated. But the general message of the show, the reason it's so successful, applies not just to everyone in the show, but to everybody. A review said it's so wonderful to see a show talking about that household dream of always wanting something bigger…
Debora: Like a young mum giving up a career to look after her kids, or giving up a relationship… in our story, it's about giving up our identity to be in a chorus line, but in the world, we're all pretty familiar with having to sacrifice something.
Ashley: It's about giving the Average Joe a voice.
Debora: It's about doing an art form that people truly love. Emotional, isn't it?
Ashley: It is. I still tear up during the show. Even if it's on a second Sunday.
æ: What have audience reactions been like?
Ashley: In Australia, phenomenal audiences. Really more so than I expected, because Australia is not Broadway, not everyone relates to the musical life as a dancer.
æ: And in Singapore? I've heard there were walkouts.
Ashley: A Chorus Line has got a history. And if you come thinking it's going to be Wicked, flying witches, big sets, you're going to be a little bit set back. This is a musical about characters, about life, things sometimes lost in a lot of the bigger musicals where you go to watch the spectacle.
Debora: We've seen people bring their kids. We don't want to offend anyone, but it's almost exciting in a way, because when the show first opened in '70s, that's the kind of reaction it got.
Will: In my drama school in London, there were 27 boys and I'd say 20 of them were gay. So for me, it's never been a problem. That's why it's interesting to do it here.
æ: Why do people walk out?
Ashley: Usually it's at language, or references to homosexuality.
Will: I normally get a few people walking out when I say I'm hard. But that gets laughs. And the moment I say the word "homosexual", the whole room stops dead. It's just like, they can laugh at all the funny references, but when I confirm that I'm actually a homosexual they don't like it. When I make a mockery of it, they can enjoy it along with me, but when it becomes a little serious… But Baayork has told me it's the setup for Paul's [revelation], because he's not the only one.
In Israel, it was very similar to here. They laughed in all the right places, but as soon as it became a lot more serious, they became a lot more serious.
Ashley: But I think overall [in Singapore] it's been fantastic. They're following the show and there's a lot of dialogue.
Debora: The families could clap a little harder in the finale, because it is our bow. They think we're coming back on again.
æ: Where are you going after Singapore?
Debora: Our next opening is Sydney. We've done Melbourne and Adelaide already. Will might be joining us in Perth and Brisbane.
æ: Anything else you'd like to tell our readers?
Debora: Come and see the show! It's got a lot of heart.
Will: it's got a bit of everything. It's funny, it's serious, and you're going to like at least half of the people onstage at least. Deb – you're my favourite.
A Chorus Line will be showing at Marina Bay Sands at the Sands Theater until 27 May. Shows are Tuesday to Sunday at 7:30pm, with matinees on Saturday and Sunday at 1:30pm. Tickets are available from SISTIC or from entertainment.marinabaysands.com