Welcome to the Fridae newsletter. We've got all the latest news, events, reports, and interviews concering LGBT issues in Asia. Enjoy!
Subscription
To subscribe / unsubscribe
click here. (log in required)

News / Features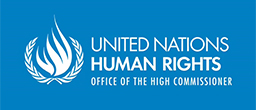 News Around the World
Violence and discrimination against LGBT people revealed by UN

The UN's Human Rights Office has released a report detailing actions against LGBT persons around the world.


News
Saunas in Seoul accused of discrimination against old foreigners

A renowned gay sauna in South Korea's capital is said to have banned old, unattractive foreigners.


News
Police reject application for South Korea Pride Parade

Permission for LGBT march not granted due to fears of a stand-off between Christian groups and gay activists


News
Openly gay law-maker verbally abused on Hong Kong MTR

Raymond Chan, Hong Kong's only openly gay legislator, harassed by middle-aged women.


News
First Pink Dot rally held in Taipei

3000 people attended the inaugural LGBT rally, Pink Dot, in Taipei this weekend.


News
Bangkok's first Gay and Lesbian Film Festival

The Bangkok Gay and Lesbian Film Festival brings together 15 LGBT films from around the world next week


Lifestyle