Welcome to the Fridae newsletter. We've got all the latest news, events, reports, and interviews concerning LGBT issues in Asia. Enjoy!

Koh Samui
2015-09-24 - 2015-09-27
Hong Kong
2015-10-15
Taipei City
2015-10-31
Check out the Agenda - Fridae's essential guide to all things happening in YOUR city. Post events for free (log in required)!


Subscription
To subscribe / unsubscribe
click here. (log in required)

News / Features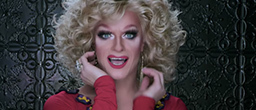 Entertainment
Watch: Patty Bliss' The Queen Of Ireland official trailer

The official trailer for a documentary about one of the Republic of Ireland's most famous drag act has been released by Universal


News
HIV rates rising among Thai youth

UNICEF study shows infections are rising among people aged 15 to 24


News
Asia's largest LGBTI festival set to paint Hong Kong pink!

Hong Kong's LGBTI festival celebrating openness, acceptance and love in all forms, shapes and sizes kicks off on October 10


News
Nepal becomes first Asian country to include LGBT rights in constitution

Nepal's new national constitution has been praised for including provisions for equal rights for LGBT community


News
Taiwan Activists 'declare war' on homophobia

Several LGBT groups in Taiwan joined together to commit to fighting against homophobic religious groups


News
Pink Dot Hong Kong Attracts Over 15,500 LGBTI and Allies to Celebrate Love Equality

On Sunday over 15,500 people gathered in Tamar Park to celebrate Pink Dot Hong Kong's message "Love is Love" -


Lifestyle