Welcome to the Fridae Newsletter. We've got all the latest news, events, reports, and interviews concerning LGBT issues in Asia. Enjoy!
Subscription
To subscribe / unsubscribe
click here. (log in required)

News / Features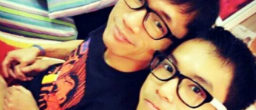 News
LGBT in China pledge not to enter sham marriages

A social media campaign has taken off on the Chinese mainland in with the hashtag #I'm gay and I won't marry a straight person# trending on microblogging network Sina Weibo


News
Malaysian transgender activist Nisha Ayub receives Human Rights Watch Award

Nisha Ayub has been awarded the Alison Des Forges Award for Extraordinary Activism in Tokyo today, adding to a number of international awards recognising her work for transgender rights




News
Chinese court rejects gay marriage lawsuit

A court in China's Hunan province has ruled against a gay couple who sued their local marriage registry office for rejecting their license application


News
Malaysia's religious police raid charity gala with transgender guests

The event organiser of charity gala and beauty pageant has been charged with promoting vice.


News
Phuket Pride Week 2016 to bring eight days of LGBT fun to Thai island

The Phuket Loves You Club (PLU) is hosting their fifth annual Phuket Pride Week with activities including everything from photo exhibitions to volleyball tournaments


News
More questions arise over new head of Hong Kong's equality watchdog

New head of Hong Kong's Equal Opportunities Commission has faced academic supervision controversy and criticism from outgoing commissioner


Lifestyle

Watch: Andrew Christian's new video "Good boys do bad things"

Enjoy the view of Andrew's video starring his newest Trophy Boys Austin Watie, Jesse Charles, and Jorge Orlando.



Two Asian Canadians discuss life as a Gay Asian in 2016, covering dating apps and racism within the LGBT community. Do you agree with what they have to say?