You have to feel sorry for smokers.

Over the years, they have had to endure steady increases in tobacco duties and more restrictions on places that they are permitted to smoke in. Where cars fear to tread, smokers rush in to yellow boxes during break times in army camps. If the government has its way, new laws will shoo smokers from bus stops and outdoor hawker centres, too.

You can almost see the end in sight for smokers: Crushed by high tobacco duties and anti-smoking laws, they retreat into their smoky dens at home and smokehouses that operate under the cover of bathhouses. The term fag hag will take on an entirely new meaning.

Two fags under one flag
By contrast, the real fags in Singapore have had it better.

With one of the leviathan's eyes closed for nearly ten years now, fags have snuck out from inside the closet and under the flyover into the mainstream. They don't just cut your hair or serve you onboard meals these days. They run online portals, sell fashionable clothes on Orchard Road, organise large-scale parties and, according to the government, even work in sensitive agencies.

Or have they?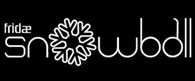 Just when the hags were heading homo for the holidays, the police rejected Jungle Media's (Singapore subsidiary of Hong Kong-based Fridae.com) application for a public entertainment licence to hold Snowball.04.
Why it matters
Although Snowball.04 is just a party that anyway not every gay man or woman attends, it is the first such event that the police has rejected after approving a string of seven similar parties. More importantly, like PLU's repeated rejection by the Registry of Societies and Action for AIDS' dialogue with the Ministry of Health, licenses for gay circuit parties form part of the bellwether for the government's public policy toward homosexuality. Hence, should the gay community see Snowball.04's rejection:
- Within the longer trend of liberalisation of public policy toward homosexuality, in which case this incident appears to be an aberration? or
- Within the more recent context of HIV concerns, in which case this incident appears to portend the end for homosexual liberties?
In order to understand where the trend is headed, we need to understand what has and what has not changed.
What has changed
The last licence that the police granted for a similar event was Nation.04 in August. Barring any new and prejudicial information, it would have been reasonable to expect the police to grant Snowball.04's license just four months after.
But there was new information. Junior health minister Dr Balaji Sadasivan's warning about a sharp rise in the number of new AIDS cases among gay men came just a month before the police rejected Snowball.04's application.
Given the emphasis that the health ministry is putting on containing AIDS - it will offer HIV tests to all expectant mothers, and is considering offering HIV tests to all couples-to-be - it is likely that AIDS has become one of the health ministry's current priorities, alongside containing healthcare costs. Since there is, rightly or wrongly, a public correlation between homosexuality and AIDS, then the health ministry is likely to scrutinise gay-related events more closely until it figures out what policies to adopt on homosexuality and AIDS.
Unfortunately, there is good reason to believe that the police's decision received endorsement within the government at a high level, and so no appeal is likely to succeed in this instance. First, the government has already spoken about its gay policy directly - most famously by former Prime Minister Goh Chok Tong with
Time
magazine in August 2003 - and it would have probably have required the support of a relatively senior member of government to break with that. Second, since the police had already established a precedent to grant licenses to similar events, it would probably have required senior approval from the home ministry to depart from precedent. Third, the press statement on this issue on the police website is the only press statement that is explicitly labelled as "approved;" this suggests that public communications had also received extraordinary attention.
---
Even if the decision had not been endorsed at a high level in the government, government leaders are likely to be unwilling to overturn the police's decision, as it would set a bad precedent for all manner of social minorities to appeal and protest if they do not get their way in the first instance. In the larger scheme of things, homosexuals are just one among many competing minority interests - including conservative religious groups - that are scrambling for the government's attention.
What has not changed
For now, the only setbacks for gay liberties appear to be Snowball.04's rejection and the public shaming of unsafe gay sexual practices by Dr Balaji just over a month ago. Gay clubs remain open to thriving business and continue to stage gay parties weekend after weekend. Despite the hype surrounding HIV testing for expectant mothers and couples-to-be, none of the health ministry's anti-AIDS measures so far targets homosexuals. Certainly there is the problem of singling out homosexuals for testing, but the government could have taken other actions - such as cracking down on bathhouses - which it has not. The gay community should certainly recall that, despite
Lianhe Wanbao's
(a Chinese language tabloid paper in Singapore) five-part expose of gay bathhouses in July, the government did not act against either bathhouses or the Nation.04 party.
Moreover, unlike the cigarette-toting fags who are being legislated and shamed into extinction, there is no longstanding global or even national trend to do the same with homosexuals. In fact, the longer trend for gay liberties still appears positive.
What next?
Obviously, it is too early to reach any conclusion about what Snowball.04's rejection means for gay liberties in Singapore. But there are some things that the gay community can do in the meantime.
Let us begin by what not to do. Instead of banding together to figure out why this happened and what they can do about it, the gay community has fractured into so many camps: the party-goers and the party-poopers, the scaremongers and the apathetic, and the people who accuse a rival operator of sabotaging the event and the people who defend him. This sort of infighting serves only to splinter the community into even smaller and irrelevant minorities.
What the community needs to do first is some housekeeping. Thrash out your differences frankly and reasonably. Call a spade a spade. The gay community brings social ills as it does benefits; AIDS and sexual carelessness remain significant problems. Accept that there is no shame in trying to make a pink buck. And understand that, at the end of the day, the homosexual cause is a minority one.
That is why, besides making friends among themselves, the gay community needs to make friends outside of itself in order to punch above its weight. This means convincing the relevant folks that back-pedalling on gay liberties will hurt Singapore's reputation and efforts to develop into the tourist, entertainment, business, services and design hub.
And those who can't help should just shut up, sit tight and wait.
This article reflects the personal view of the writer and not of Fridae and/or its affiliated partners.