The LGBT community in India and watchers around the world will be keeping an eye on the former British colony as the central government is expected to come to a consensus after the Home Affairs and Health ministries presented contradictory affidavits in a court hearing in May this year.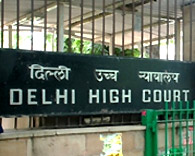 The Home Ministry favours retention of penal provisions which make homosexual acts a criminal offence while the Health Ministry has favoured scrapping the penal provision.

At the recent 17th International Conference on AIDS in Mexico city, Health Minister Anbumani Ramadoss said, "Section 377 of the Indian Penal Code (IPC), which criminalises men who have sex with other men, must go."

The public interest petition filed by a non-profit group, Naz Foundation India, which is seeking the exclusion of sexual acts between consenting adults by reading down Section 377 which criminalises sexual relations between men as well as other acts including oral and anal sex between adults of any biological sex.

Gay activist and founder of NGO Humsafar Ashok Row Kavi stressed in a media report that the petitioner is not seeking a repeal of Section 377 as the law is said to be largely used in prosecuting child sexual abuse cases.

"The court has been urged to read down Section 377, so as to decriminalise homosexuality," said Kavi, adding that more than legal repercussions, it is the social consequences that makes gay men more vulnerable to police abuse.

InfoChange, an Indian news and current affairs web site, has noted that there are "no Indian laws that specifically criminalise child sex abuse." The law commission has, thus, suggested a separate section to specifically criminalise sexual contact with anyone younger than 16.

At a hearing late last week, the counsel for the government sought more time to reconcile the difference of opinion between the two ministries but was rejected by the court, according to the Times of India.

"We fixed the date for this case two months ago. We must have respect for the sanctity of dates," the bench comprising Chief Justice A P Shah and Justice S Muralidhar said.

The Delhi high court said that it is expecting the central government to come to a consensus and present its case at the next hearing on Sept 25. The high court added said that it would go ahead with its verdict without reference to the stand of the Union Cabinet if fails to make its case before the deadline.