Researchers from the Williams Institute at the University of California in Los Angeles analysed data from the 2000 census, the 2002 National Survey of Family Growth (NSFG) and the 2003 and 2005 California Health Interview surveys, and used the federal poverty standard as a guide. The researchers described the study, which was released last week, as being the first study of its kind.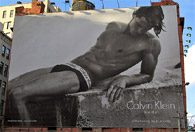 The gay demographic no longer a marketer's dream?
The study only looked at lesbian, gay and bisexual couples, and not singles as study author MV Lee Badgett explained that most nationwide surveys record only marital status and not sexual orientation.
The analysis found that seven percent of lesbian couples are living below the poverty line, compared to four percent of gay male couples and five percent of opposite-sex couples.
It also found that after "adjusting for a range of family characteristics that help explain poverty," same-sex couples are "significantly" more likely to be poor than opposite-sex married couples. Children of gay couples are also found to be living in poverty at a rate that is twice as much as the children of straight married couples.
Analysing two datasets that allow for overall comparisons of poverty among LGB adults and heterosexual men and women, the researchers found that women's poverty rates are higher than men's.
Using national data from the NSFG for people ages 18-44, it found that 24 percent of lesbians and bisexual women are poor, compared with only 19 percent of heterosexual women. At 15 percent, gay men and bisexual men have poverty rates equal to those of heterosexual men (13 percent) in the NSFG.
For people living in California, the CHIS shows roughly equal poverty rates for lesbian and bisexual women (13.4 percent) and heterosexual women (15.9 percent), but gay/bisexual men's poverty rate is lower than that of heterosexual men - 7.2 percent versus 12.3 percent.
Badgett contended that LGB people are at least as likely - and perhaps more likely - to experience poverty as are heterosexual people due to issues such as vulnerability to employment discrimination, lack of access to marriage, higher rates of being uninsured, less family support, or family conflict over coming out.
The study's co-author Dr Gary J. Gates, who serves as the Williams Distinguished Scholar at The Williams Institute, wrote in a guest column on bilerico.com that the "notion that gay people are disproportionately wealthy represents one of the most common and pernicious myths surrounding the LGBT community."
"This new research presents some provocative findings that challenge popular myths about gay affluence. But perhaps more importantly, the findings also challenge the LGBT movement and its political agenda. Our analyses clearly highlight the importance of issues like marriage equality, employment discrimination, and military service-all policy arenas that affect LGBT economic conditions and opportunities."
The "Poverty in the Lesbian, Gay, and Bisexual Community (PDF)" can be downloaded from www.law.ucla.edu/williamsinstitute .