Shanghai - the largest city in China - will have its first LGBT pride festival from Jun 7-14. Organisers say they see the event as a way to "celebrate the diversity and future of Shanghai Lesbian, Gay, Bisexual, Transgendered, and Queer community" and "celebrate the diversity and talent of the people who make up the Shanghai LGBT scene."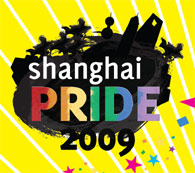 The event is organised by ShanghaiLGBT, a social group and email list with over 1000 members, and is run by eight moderators.
Organiser Hannah Miller told Fridae the event came about at a brainstorming session with ShanghaiLGBT moderators. "We plan about four events a month and decided last year to try this year to organise a gay pride festival." She said she founded the group in 2006 as she felt the city at the time "lacked social network for queer members of the community that were open and available to everyone."
"I wanted Shanghai to have a group that let everyone know they were welcome and that Shanghai has an inviting, fun LGBT scene. Since then the queer nightlife and social scene has grown significantly in Shanghai." Said the 30-year-old American, who teaches science at an international school. She has lived in China since 2001 and been in Shanghai for five years.
"We're still no San Francisco or Paris, but the changes I've seen in the past three years have been great. I think Shanghai has a very pink future!"
Shanghai, the largest city in the country, is home to more than 20 million people.
Fridae is a media partner of ShanghaiPRIDE. Win a LIFETIME Fridae Perks subscription or 12-month Fridae Perks subscriptions - courtesy of Fridae - with the purchase a RMB10 charity raffle ticket at any of the Shanghai Pride events to benefit Chi Heng Foundation's China AIDS Orphan Project.
Shanghai Pride 2009 ScheduleOpening Day
Sunday - June 7
Art Show
Paintings, sculptures, and photography exhibition by local LGBT artists
Free to public
Running all week June 7 - 14
Cloud 9, Shanghai Studio, Eddy's, Transit Lounge
Film Screening
Queer China, 'Comrade China' by Cui Zi'en 2008
A documentary about gender and sexual orientation reforms in the past 20 years in China which features interviews with 30 of the most prominent figures in the Chinese LGBT community.
Free to Public
Vargas Grill - 5pm
Opening Night Dinner
Join us for a celebratory opening meal: eat, drink and be gay and gay-friendly.
Please RSVP to Vargas Grill - 64370136
RMB150 per person
Vargas Grill - 7pm
Monday - June 8
Panel Discussion
Topic: Blossom in the Little Garden: Evolution of Gay Shanghai
Panelists: Fudan University Professor Gao, East China Normal University
Professor Wei Wei
Free to Public
Kathleen's 5 - 7:30pm
Tuesday - June 9
Open Mic Literary Hour
Share literary selections from your favorite authors, or musings of your own.
Free to Public
Frangipani - 8pm
Wednesday - June 10
Film Screening
Film by Zhu Ziya
Zhu Yiye was born in China in the 1980s. She is an independent film director
with a playful attitude.
Free to Public
Kathleen's 5 - 8pm
Thursday - June 11
Wine Tasting
Mixed selection of white and red imported wines
RMB150 all you can drink
A Tale of 4 Cities - 7pm
Shanghai Studio Open Bar
Start the weekend off the gay way
RMB 100 all you can drink
Shanghai Studio - 10pm
Friday - June 12
Film Screening
Welcome to Destination Shanghai by Andrew Cheng 2003
An erotic-drama featuring Shanghai's gay and heterosexual sex trade workers through interconnected vignettes.
Free to Public
Kathleen's 5 - 8pm
The Laramie Project
A theatrical production about a small town's reaction to one of America's most talked about hate crimes.
RMB100 per person with 10% of profits donated to ChiHeng Foundation
Barefoot Studios - 8pm
Saturday - June 13
Day Time Events
@ Cotton's on Xinhua Lu- 2pm to 10pm
Free to public
All-day BBQ RMB100 and drinks from RMB20
2pm Hot Body Competition
3pm LGBT Choir and Capoeira Performances
4pm Chinese Opera and Drag Performance by Lai Lai
5pm Gay Bar Competition
6pm Games Galore
7pm Fashion Show
8pm Drag Show (including Gwen from Tempe and Coco Licious)
9pm Gay Weddings
10pm Free Buses to Afterparty @ Glamour Bar
Night Time Events
ShanghaiPRIDE Afterparty
Dance floor with special DJ Leather Locklear
Free to public
Glamour Bar - 10pm
Sunday - June 14
Field Day
@ Xuhui Gym and Swimming Pool
4pm Swim Competition
6pm Badminton Competition