A group of gay and lesbian students at New York University's law school sent an email to all students last week drawing attention to Dr Thio Li-ann, a visiting professor from the National University of Singapore. She is slated to teach Human Rights Law in
Asia during the Fall 2009 semester.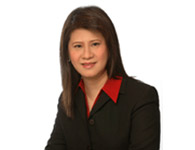 Anal sex is like "shoving a straw up your nose to drink," Dr Thio Li-ann said during her parliamentary speech in 2007.

In the email to students made available to Fridae by NYU OUTLaw, the group highlighted and provided YouTube links to Dr Thio's 2007 parliamentary speech - as a Nominated Member of Parliament (NMP) - supporting the continued criminalisation of "acts of gross indecency" between two males.
She was quoted in the email: "You cannot make a human wrong a human right," "Diversity is not a license for perversity," and that anal sex is like "shoving a straw up your nose to drink."
The group added: "While respecting Dr Thio's right to her opinion and without questioning her teaching abilities, OUTLaw believes it is important for LGBT students and allies to be aware of her views in order to make fully informed decisions regarding class registration."
When contacted for her views, Dr Thio told insidehighered.com that plenty of Americans may agree with her, and those who don't have no right to impose their values on other countries.
She was quoting as saying: "Do some Americans by appropriating the rhetoric of human rights assume they can impose their views on another sovereign state? Is there a human right to sodomy? Is this a core right or a contested one? There are countervailing views that this is the wrong way to characterise the issue - so do students who dislike this view refuse to engage with dissenting views? Or seek to censor views they disagree with? That's hubris. I think certain Americans have to realize the fact that there are a diversity of views on the subject and it is not a settled matter; there is no universal norm and it is nothing short of moral imperialism to suggest there is. Correct me if I am wrong, but there is no consensus on this even within the U.S. Supreme Court and American society at large, even post Lawrence v. Texas." (The court case is the 2003 Supreme Court ruling that barred states from criminalising consenting sexual acts between adults of the same sex.)
In a separate statement, the group said the professor's "intolerant, reprehensible words raise serious questions about (her) fitness to teach a course on human rights."
"Further, many of our members, allies in the student body, and alumni are outraged that NYU School of Law - a longtime supporter of LGBT issues – is supporting someone who would jail many of our students simply because of who they are."
Ethan Park, co-chair of the group told Fridae that it will not "push for rescission of the invitation, but rather we will use this as an opportunity to educate ourselves on various issues including academic freedom and also show the general public that equality triumphs over her hatred through respectful and productive dialogue."
Dean of the law school Richard Revesz has issued a statement on Jul 9 which highlighted the school's track record of extending partner benefits to gay couples long before New York law mandated such benefits. The statement also stated that the NYU Law School in 1978 became the first law school in the United States to deny its career services to employers that discriminate on the basis of sexual orientation.
"To be clear, the Law School categorically rejects the point of view expressed in Professor Thio's speech, as evidenced by our early and longstanding commitment to end discrimination on the basis of sexual orientation. Yet we believe academic freedom requires that this disagreement express itself through vigorous, civil debate, rather than an attempt to suppress those views."