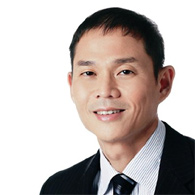 Prof Roy Chan, President of Action for AIDs Singapore, was awarded the Queen Elizabeth II Gold Medal for Public Health by the United Kingdom's Royal Society for Public Health in London on Tuesday.
He was nominated by the Health Ministry for his outstanding work on HIV and STI issues, and where his "dedication has contributed to significant improvements in the prevention, care and control efforts," according to a Straits Times report.
Prof Chan, who is also the Director of National Skin Centre, started the community-based non-government organisation with a few other activists in 1988.
The Times quoted Prof Chan as saying in a written statement: "There is still much to do to reduce and eliminate stigma and discrimination. New challenges are still coming thick and fast. Hopefully, winning this award will draw attention to the many challenges that lie ahead of us."