The following media release was received from the Queer Women of Color Media Arts Project (QWOCMAP) on Mar 31, 2010: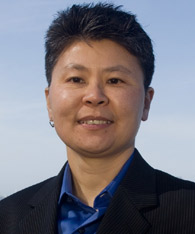 Madeleine Lim
Each year, APIQWTC recognises an individual who has made outstanding commitment serving the Asian Pacific Islander Community. Previous award winners include public figures such as renowned journalist Helen Zia and Reverend Trinity Ordona. This year the Phoenix Award celebrates Madeleine Lim's tremendous contributions as an independent filmmaker. The award is also a tribute to her service as the founder of the Queer Women of Color Media Arts Project (QWOCMAP), which provides free professional filmmaking workshops and presents the free annual Queer Women of Color Film Festival in San Francisco.
At the age of 23, she escaped persecution by the Singaporean government for her organising work as a young lesbian artist-activist. Ten years later, she created Sambal Belacan in San Francisco, a film that is still banned in Singapore for its exploration of race, sexuality and nationality. As one of a small number of queer women of color filmmakers on the international film festival circuit, she saw that only queer women of color would tell their own authentic stories. Lim founded QWOCMAP with the belief that a community of queer women of color artist-activist leaders could change the face of filmmaking, community building, and the larger society.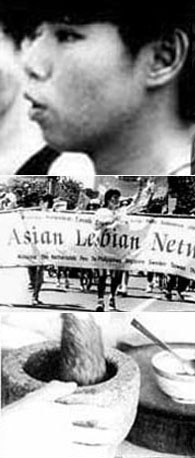 Lim's award-winning 25-minute short film Sambal Belacan in San Francisco was accepted at the 1997 Singapore International Film Festival but was banned by government censors just before it screened. The film premiered at the San Francisco International Lesbian and Gay Film Festival in June 1997.
Lim is an award-winning filmmaker with more than 20 years of experience as a producer, director, editor, and cinematographer. Her lyrical films couple poignant visuals with contemporary themes: lesbians of color, survivors of domestic violence, and immigrants living in America. Her films have been featured at sold-out theaters at international film festivals around the world, museums, universities and broadcast on PBS. Lim won the 1997 Award of Excellence from the San Jose Film & Video Commission's Joey Awards and the 1998 National Educational Media Network Bronze Apple Award. From 2000 to 2003, she was California Arts Council Artist-in-Residence. In 2004 and 2005, the SF Board of Supervisors awarded Madeleine a Certificate of Honor in public recognition of distinction and merit for outstanding service to the people of San Francisco. In 2005, Madeleine received the LGBT Local Hero Award from KQED-TV in recognition of her leadership of QWOCMAP and her dedicated service to queer women of color. She was the featured filmmaker at the 2006 APAture Asian American Arts Festival and was twice-awarded the highly competitive SFAC Individual Artist Commission for her new film.
---
Read Fridae's 2001 interview with Madeleine Lim in which she shared her experiences growing up gay in Singapore in the 1980s, filmmaking and activism, views about being 'censored' by her lesbian friends in Singapore for being an 'out' lesbian and what she considers to be her most traumatic homophobic experience coming out as a 16-year-old student in an all-girls catholic convent school in Singapore.