The following is an extract from The Telegraph of UK. Click on the link below for the full story.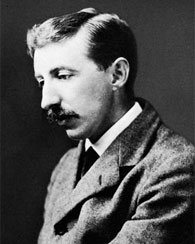 The author published a host of acclaimed works including A Room with a View, Howard's End and Where Angels Fear to Tread in his 20s, but did not complete a single novel in the second half of his life.
The sharp decline in Forster's output has always mystified historians, but now a dossier of his private papers has revealed how growing personal contentment stunted his literary drive.
After suppressing his sexuality as a young man, Forster, who was known to his friends as Morgan, lost his virginity to a wounded soldier in 1917 while working for the Red Cross in Egypt.
That sexual awakening in his late 30s led to a series of romances with working class men including a tram conductor and two policemen.
After publishing A Passage to India, arguably his greatest work, in 1924, Forster spurned the novel and most creative endeavours for the rest of his life, publishing only occasional short stories, essays and plays.