Protesters armed with "Hell is waiting for you" placards shouting down gay pride parade participants in Manila. A LGBT rights conference in Surabaya (indonesia) being surrounded and threatened by dozens of protesters for hours. A landmark meeting of a group of 29 international human rights experts in Yogjakarta in 2007 that birthed The Yogyakarta Principles, a broad range of international human rights standards and their application to issues of sexual orientation and gender identity... these are some scenes from a recently released trailer for the Courage Unfolds Campaign video that hopes to tell a story about the challenges of LGBT communities and activism in Asia.
The 33-minute documentary was produced by the International Gay and Lesbian Human Rights Commission's (IGLHRC) Asia Program and partnered by Lesbian Advocates Philippines (LeAP).
The Courage Unfolds Campaign seeks to highlight the issues faced by LGBT people in Asia and calls for the use of the Yogyakarta Principles as a tool to ensure the respect, protection and promotion by governments of the human rights of all people - including LGBT people.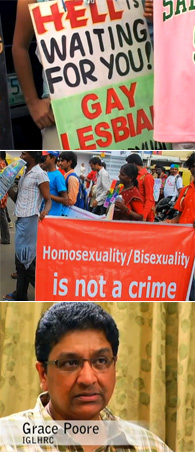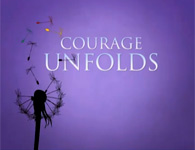 The Yogyakarta Principles address the broad range of human rights standards and their application to issues of sexual orientation and gender identity. These include extrajudicial executions, violence and torture, access to justice, privacy, non-discrimination, rights to freedom of expression and assembly, employment, health, education, immigration and refugee issues, public participation, and a variety of other rights.
Grace Poore, the Asia Pacific Regional Program Coordinator of IGLHRC, told Fridae: "IGLHRC's hope is that LGBT activists, human rights defenders, and supportive community leaders will find creative ways for the Courage Unfolds Campaign to resonate in their communities.
She says that the video can be screened at local human rights and/or LGBT-relate events such as pride festivals, events and Transgender Day of Remembrance.
"IGLHRC expects that Courage Unfolds Campaign activities will start as early as May 2011 and go till Human Rights Day in December and then continue on through International Women's Day in March 2012."
Hong Kong, Beijing, China and Cambodia have announced screenings alongside panel and community discussions in May while other countries including Indonesia, Thailand, India, Malaysia, Nepal, Fiji, Vietnam and the Philippines are in the process of planning events around the video.
Click here for updates and info about the Courage Unfolds Campaign,Yogyakarta Principles and to order the DVD.
Beijing
Date: May 14, 2011 (Sat)
Time: 6.30pm
More info: Douban.com/event/13812103/ (in Chinese)
Hong Kong
Date: May 17, 2011 (Tue, International Day Against Homophobia and Transphobia (IDAHO))
Time: 7.30-9.30 pm
Venue: Fringe Club Gallery (2 Lower Albert Road, Central)
Admission: Free, but please e-mail reservation
Capacity: 60
More info: Idahohk.org/2011
Phnom Penh
Cambodia LGBT Pride (May 10-17)
Date: May 17 (Tue)
More info: Phnompenhpride.blogspot.com | Facebook