When he was 22 years old, Ming Poon found out his boyfriend had HIV. He was devastated by the news, and at the same time, his boyfriend was terrified that he would leave him.
This was way back in 1991, a time when very little information on AIDS was available in Singapore. There was no access to the World Wide Web, or to any local queer activist groups. Yet the two men bravely decided to stay together. Their relationship ended up lasting for ten years.
Looking back now, Ming doesn't quite know how to justify his actions. He's heard people say it's irresponsible to be partnered to an HIV-positive person, because you're endangering your own life every time you have sex.
"Was I being irresponsible? Twenty years down the road, I can't tell," he says. "But I loved this man. I just had to follow my heart."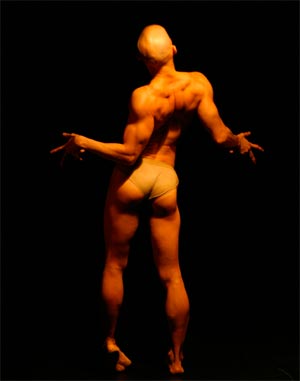 A life on stage
A lot has happened to Ming over those two decades. He's moved to Europe, acquiring an odd habit of mispronouncing English words as if they were German or Italian. He's made a career for himself as a dancer, working with noted figures like New Zealand director Lemi Ponifasio and Japanese butoh dancer Minako Seki. (He's also had a long-term relationship with another guy who happened to be HIV-positive.)
Every now and then, he's come back to collaborate in Singaporean works. One memorable piece was Loo Zihan's short film 377, which showed him nearly naked, embracing another male dancer while Thio Li-Ann's homophobic parliamentary speech played in the background.
In the meantime, progress has been slow for HIV-positive people in Singapore. Despite the best efforts of groups like Action for AIDS, the government still refuses to subsidise HIV medications. Nor are there anti-discrimination laws in place, so that HIV-positive people face huge risks of losing their jobs if their bosses even suspect their status.
The biggest problem is invisibility. In all of Singapore's history, a total of one person has come out as a PWA (Person With AIDS): the bisexual entrepreneur Paddy Chew. He came out to the public back in December 1998 and, after an outspoken burst of activism, passed away in August 1999. Since then, PWAs have discussed their problems only in private.
Ming is both alarmed and fascinated by this situation. It's a far cry from the situation in Europe, where PWAs have been a visible community since the '80s. The paradox, of course, is that retroviral medication now allows HIV-positive people to survive for decades, and to live with some kind of dignity – yet the absence of visibility also robs them of some of this dignity.
The Substation has recently invited Ming back to Singapore for a two-year artist research programme. Driven by his concerns, he's proposed an investigative project into Singaporeans' attitudes towards HIV.
He calls his project (un)it: HD85828, and his goal is to try to understand HIV-positive Singaporeans' condition of being a "hidden" community. He also hopes to give them a "voice" and a "face", focussing on the fact that there are human beings behind these anonymous identities.
The title refers to two things. First, he's disturbed by how HIV-positive people are constantly objectified as mere case studies, so he's subverting their portrayal as "units". Second, "HD85828" is the faintest star in the sky visible to the naked eye. Just because it's nearly invisible doesn't mean it's not there.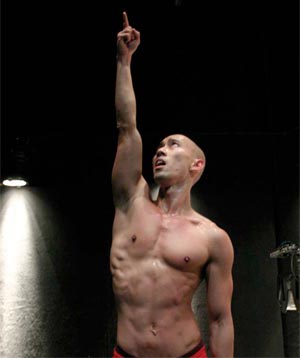 Call for interviewees
Ming's currently in a phase of research called "First Contact". This it involves simply talking to people in Singapore. He wants to chat with a wide range of folks about their views on the disease, regardless of whether they're HIV-positive or HIV-negative; gay, straight, bisexual or transgender; religious or non-religious.
(He's actually keen to speak to ultra-conservative people who're against any increase in rights for the HIV-positive. He wants to gain a completely balanced view of what's happening in our society, warts and all.)
All interviewees are guaranteed absolute anonymity, by force of legal contract. Materials will also not be used without permission. "Discretion is paramount," he says. "I want my interviewees to feel safe. This is my main concern. Also, I'm in talks with AfA and CDC [Centre for Communicable Diseases], and all their participants must have 100% confidentiality."
He's currently conducting his initial round of interviews, which lasts from now until 29 January 2012. You can also meet up with him between 26 March and 26 May 2012. If you or a friend of yours would like to be involved, just e-mail him at mingapura@gmail.com.
To better understand where Ming is coming from, you might also like to attend his presentation at The Substation on Friday 16 December 2011, at 8:00pm. The final production won't be staged until 2013, so we'll definitely be seeing a lot more of this man.
You can find out more about Ming Poon at mingapur.de, or by e-mailing him at mingapura@gmail.com. Events at The Substation are listed at substation.org