More often than not, it's an insult to be called a "slut". It's a word that associates sex with shame, rooted in the belief that anyone who celebrates his or her sexuality should be a social outcast.
But now, a global movement has arisen to reclaim the word. It's called SlutWalk, and it's a series of international protest rallies against rape and sexual shaming. It began in April in Toronto, Canada and since then it's spread like wildfire, with events being held in all six inhabited continents.
Next Sunday, 4 December, SlutWalks will be taking place in four Asian cities: Singapore, Hong Kong, Bangalore and Mumbai. The timing isn't coincidental: the organisers in these cities are working with each other to put forward a united front against sexual violence.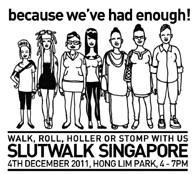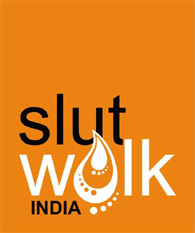 Next Sunday, 4 December, SlutWalks will be taking place in four Asian cities: Singapore, Hong Kong, Bangalore and Mumbai.
"We live in relatively conservative places in which patriarchal, hetero-normative ideals hold strong," says Angie from SlutWalk Hong Kong. "We need to work together to fight for our rights to express our own identities without being victimised or blamed when sexually assaulted."
Below, we've links to the sites of all four SlutWalks. The organisers welcome people of all genders to participate, regardless of whether or not you identify with the word "slut". Come wearing whatever you feel comfortable in, and deomonstrate your support to express your sexuality without fear.
Singapore grrls
I've recently had the pleasure of meeting the team behind the Singapore edition. The founders are Cher, a freelance graphic designer, and Vanessa Ho, a project coordinator. Both are 24 years old and identify as queer, but they're determined to fight for the rights of all survivors of sexual violence, whether male or female; whether LGBTQ or straight.
"For me, being queer also leads to being slut-shamed," Cher says. "People have said to me, 'Are you sure you're into girls? Are you sure you're not just doing this for the attention of men?'"
The two activists have been working on SlutWalk Singapore since June. They've built up a community of almost 900 members on Facebook, and have set up a blog full of trenchant articles on sexual violence and objectification.
They've also assembled a diverse committee of seven women to manage the program of events. There's Vanessa Victoria, a queer theatre practitioner; Hamima Mahmood, a straight civil servant who's getting married next year; Tricia Leong, a transgender freelance activist; and a video artist who goes by the stage name of Sister Sifar.
It's fascinating listening in on their discussions. They're fully aware of how problematic it is for a feminist movement to name itself with a word like "slut"; indeed, the word initially alienated some of them. Yet they say it's necessary to examine the very principles behind the value system that makes the term so painful.
"The prisons are in our own heads, man," Sister Sifar sighs. "There are a lot of prisons in our heads."
One criticism they have no patience with is that SlutWalk is too "Western", and thus irrelevant to Asian society. In response, they point out how Asian languages also contain terms for sexual shaming: words like "jian huo" in Mandarin, "sundal" in Malay, "thevadiya" in Tamil. They also point to laws like Section 157(d) of Singapore's Evidence Act, which can be used to discredit a rape victim's testimony if she's shown to have a "generally immoral character" – suggesting that a person with a rich sexual history can't say "no" to sex. [Editor's note: Today at the official launch of AWARE's Sexual Assault Befrienders Service (SABS), (Singapore) Minister for Foreign Affairs and Law, K Shanmugam, announced that the Law ministry plans to repeal Section 157(d). SABS is the first support service for survivors of sexual assault in Singapore.]
They've also had to face heaps of insults because of their activism. They've been told they deserve to get raped; they've been called bitches, idiots and even SPGs – as if anyone would actually hold a protest movement to get a Caucasian boyfriend.
However, some of their biggest obstacles aren't coming from the people of Singapore. They're coming from its governmental institutions: the police and the MDA.
Law and disorder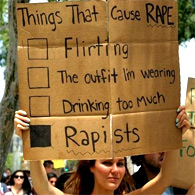 Because of Singapore's law restrictions, SlutWalk Singapore has to be a little different its incarnations in other cities. Instead of being held as a march in the street, it'll be a picnic gathering at Hong Lim Park with featured performances.
To give context to the SlutWalk, the team's organised a series of Fringe events preceding the gathering. There'll be a fundraiser party by Back at Monks (B@M!) on Friday 1 December, and talks by AWARE, Action for AIDS and SinQSA on 30 November and 3 December.
Although Speakers' Corner at Hong Lim Park allows for demonstrations, only citizens and Singapore Permanent residents will be allowed to be participate while non-citizens will have to watch from the margins.
[Update from the organisers (Nov 26, 2011): Organisers say the police has approved their permit application and as such foreigners may participate in the events on the day.]
The SlutWalk team has been facing other problems from authorities. For instance, the police told them they had to apply for permit, despite the fact that rallies in Hong Lim Park do not require such permits. (You can read blogger Alex Au's scathing analysis of the incident here.)
Two documentary film screenings were also planned as part of the Fringe: Pecah Lobang, which focuses on Malaysian transgender sex workers, and Courage Unfolds, which explores LGBT activism in Asia. MDA told organisers they had to pay S$100 for the first to be rated, even though it had already been rated for a previous screening – and that they had to have the second film rated, though it was scheduled for a private screening!
Eventually, the team only had time to submit the first of these for rating. The other screening had to be cancelled. "The law only works for them. It's so fluid, it's bullshit," grumbles Sister Sifar.
The trouble may have arisen because SlutWalk is a global movement. Officials therefore associate it with Occupy Wall Street and the Arab Spring-inspired protests, though their aims are completely different – a fine example of our state paranoia.
Nevertheless, the team's optimistic for the SlutWalk event itself – nor will they rest on their laurels once it's over. They're gunning for it to become an annual event. As Tricia says, "I don't think Singapore will change in just one year."
Hopefully, with more experience and funding, next year's can be a bigger, more inclusive blast than ever. In the meantime, we hope to see you at a SlutWalk in your city. If there isn't one there yet, follow the example of these girls and start one yourselves.
The main gathering for SlutWalk Singapore will be held at 4pm at Hong Lim Park on Sunday 4 December. Find out about its talks and Fringe Events at slutwalksg.com
For info on SlutWalk Hong Kong, visit slutwalkhongkong.wordpress.com
For info on SlutWalk Bangalore, visit facebook.com/slutwalkblore
For info on SlutWalk Mumbai, visit facebook.com/pages/SlutWalk-Mumbai/200842636640825