A Singaporean gay couple of 15 years, Gary Lim and Kenneth Chee, who filed a legal challenge last month, will have their case heard in the High Court on Feb 14 next year, the Singapore Straits Times reported today.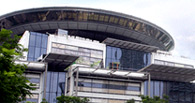 The couple is seeking to challenge the constitutionality of section 377A of the Penal Code that prohibits sexual relations between men following a landmark ruling in August by the Singapore Court of Appeal in *Tan Eng Hong v Attorney General* that clarifies that the very existence of an unconstitutional law in the statute books may suffice to show a violation of an applicant's constitutional rights.
Judge of Appeal V. K. Rajah's written judgment in August noted the difference between "no proactive enforcement" and "no enforcement" as the government declared in October 2007 that section 377A will not be "proactively enforced". It further declared the constitutionality or otherwise of s 377A to be of real public interest and that the "continued existence of s 377A in our statute books causes them (gay men) to be unapprehended felons in the privacy of their homes."
The applicants are represented by Peter Low and Choo Zheng Xi of Peter Low LLC, and Indulekshmi Rajeswari of Myintsoe & Selvaraj while the state will be represented by Chief Prosecutor Aedit Abdullah.
An earlier case initiated by Tan Eng Hong which also seeks to have section 377A declared unconstitutional will proceed separately. He is represented by M Ravi. The case is set to be heard Jan 25.