The High Court of Singapore has on Monday rejected an application filed by lawyer M Ravi who sought to challenge the constitutionality of Section 377A of the Penal Code that prohibits sexual relations between men.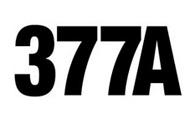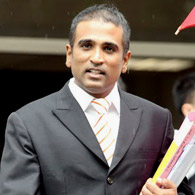 Lawyer M Ravi
The prominent human rights lawyer had filed the legal action on behalf of his client Tan Eng Hong, who was originally charged under Section 377A for allegedly having oral sex with another consenting male in a public toilet. The charge was later reduced to one under Section 294 which provides for a jail term of up to three months, or fine, or both for "any obscene act in any public place." If convicted under Section 377A, he could face up to two years in jail.
In his 22-page submission, M Ravi sought to argue that although the applicant was eventually not prosecuted under 377A, he has the right to seek a declaration against an infringement of his constitutional rights.
"The applicant engages in conduct that, were 377A to be actively enforced, results in him being liable for conviction. Such conduct is a consequence of his sexual orientation, a scientifically immutable aspect of his personal identity. The applicant has a personal interest in living a dignified life free from something that he is not able to change. Such personal interest exists even in the absence of an actual prosecution of the applicant under the contested provision." M Ravi wrote in the submission.
Speaking with Fridae on Tuesday, M Ravi quoted the Assistant Registrar of the High Court as saying that the applicant did not have the standing for the case to proceed. He added that the Assistant Registrar said that Singapore law is different from Hong Kong, India and other Commonwealth jurisdictions whereby there's a very narrow ground to challenge the law. In his submission, M Ravi cited a successful unequal age of consent challenge (Leung T C William Roy v Secretary of Justice) in Hong Kong in 2006 where the applicant who was then aged 20 and not prosecuted under the law sought to equalise the age of consent for gay men as it was five years higher than for vaginal sex.
M Ravi also cited a 1996 case in which the Singapore Court of Appeal held that, "A citizen should not have to wait until he is prosecuted before he may assert his constitutional rights." In the case (Chan Hiang Leng Colin v Minister of Information and the Arts), the applicants were Jehovah's Witnesses seeking a judicial review against the Ministry of Information, Communications and the Arts' prohibition on the importation, sale and distribution of certain publications.
Last month, another man who has arrested in the same case as Tan was fined $3,000 after being convicted under Section 294 of the Penal Code.
M Ravi has told Fridae that he plans to appeal the High Court's decision.