Gay blog Towleroad.com declared 2012 the "gayest year ever" as it listed the 50 Most Powerful Coming Outs of the year including CNN's Anderson Cooper, late US astronaut Sally Ride, Korean-American filmmaker Andrew Ahn, Olympic gold medalist soccer player Megan Rapinoe, former Olympic boxer Orlando Cruz, and a host of celebrities including director and producer Lana Wachowski (formerly Larry Wachowski; Cloud Atlas, The Matrix series) who came out as transgender, Gillian Anderson (The X-Files), Joanna Johnson (The Bold and The Beautiful), Matt Bomer (White Collar), Jim Parsons (Big Bang Theory) and British singer Mika Penniman.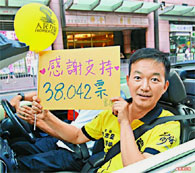 Raymond Chan Chi-chuen (陳志全) is Hong Kong's first openly gay lawmaker. Photo:
Apple Daily
In Hong Kong, singer Anthony Wong came out during a concert in April followed by singer Denise Ho who told the crowd at the Hong Kong Pride parade. This year, the territory got its first openly gay lawmaker Raymond Chan Chi-chuen who came out in a media interview a day after he won the elections.
While no Asian country has legalised same-sex marriage, Vietnam's Justice Minister Ha Hung Cuong announced in July that his ministry is considering it while in neighbouring Thailand, a committee has reportedly been formed to draft a proposal to be presented to parliament. This month, Cambodia Prime Minister Hun Sen, who in October 2007 publicly cut ties with his lesbian daughter, for the first time spoke publicly in support of gays. He called on Cambodians to not to discriminate against their gay countrymen. In Taiwan, a court last week declined to rule on a gay couple's wish to have their marriage registered by the city, saying it would pass on the controversial case to the island's top judicial body.
In Singapore where gay sex is punishable by two years jail, a gay couple has filed a challenge to have Section 377A struck down after a judgments by the Singapore Court of Appeal in August declared the constitutionality or otherwise of s 377A to be of real public interest and that the "continued existence of s 377A in our statute books causes them (gay men) to be unapprehended felons in the privacy of their homes.
We recap the top 10 stories (by pageviews) of 2012 (in no particular order):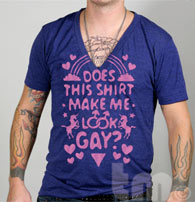 Govt-endorsed parental guide to "identify" gay and lesbian children slammed
(13 Sep 2012 / News)
The guide to "help" parents identify gay and lesbian "symptoms" in their children says one indication is that gay men have muscular bodies and like to show their body by wearing V-neck and sleeveless clothes...
Malaysia PM: LGBTs, liberalism, pluralism are enemies of Islam
(20 Jul 2012 / News)
Malaysian Prime Minister Najib Razak reiterates that "deviant aspects such as liberalism, pluralism and Lesbian, Gay, Bisexual and Transgender (LGBT)" would not have a place in the country.
Singapore: Couple files fresh challenge to gay sex law
(30 Nov 2012 / News)
A fresh challenge has been made today against s377A of the Penal Code, which criminalizes physical relations between two men. Related: Singapore Court of Appeal: "Continued existence of s377A causes gay men to be unapprehended felons"
Singapore: Bus driver to face disciplinary action for gay slur
(3 Oct 2012 / News)
In a first of its kind case to be reported, an employee of a bus company in Singapore will face disciplinary action after using a gay slur on a female passenger in public.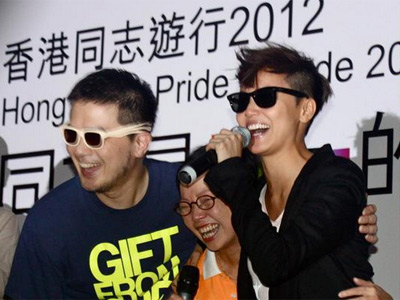 From left to right: Anthony Wong, legislator Cyd Ho and Densie Ho at the
Hong Kong Pride parade. Photos: Prism at PrideLab (Facebook page)
Hong Kong pop star Anthony Wong comes out
(27 Apr 2012 / Entertainment)
Hong Kong pop singer Anthony Wong has come out as gay – making him the only second openly gay high profile singer in the territory after the late Leslie Cheung to do so. Related: Pop singer Denise Ho comes out as gay at Hong Kong pride parade
Most young Thai MSM define as heterosexual, even if they mainly have sex with men
(17 Aug 2012 / Health)
A large, randomised sample of 21-year-old Thai men has found that by far the largest risk factor for HIV infection is gay identity. Scientists found that compared with exclusive 'tops', versatile gay men were 6.8 times more likely to have HIV and exclusive 'bottoms' 8.6 times more likely.
"You can choose not to get HIV": Elizabeth Pisani
(10 Aug 2012 / People)
HIV expert and author Elizabeth Pisani has been on a mission for over a decade to get policymakers to understand how real-world behaviours influence HIV transmission and to overhaul antiquated, ineffective prevention strategies. She speaks to Fridae about her work in Indonesia, trends in gay Asia, and more.
Homoerotic traditions in pre-modern Asian & Pacific Island societies
(22 Jun 2012 / Commentary)
Lesbian, gay, bisexual, transgender and queer identities are commonly thought of as relatively recent, western, social constructs... but what do we know about non-heteronormative expressions of sexuality in historical Chinese, Korean, South Asian and Southeast Asian cultures?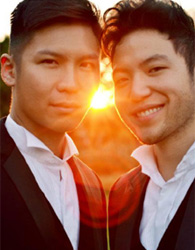 Nic and Tim (right).
Just married! in Melbourne
(13 Jul 2012 / Feature)
Fridae's Melbourne-based writer Shinen Wong meets Nic and Tim, a couple who recently got married in Australia despite the lack of legal recognition and want to share their story to "put an Asian face to an issue that has been couched as a very 'Western notion.'"
Thai lesbian movie 'Yes or No 2' hits theatres
(7 Sep 2012 / Entertainment)
Thailand's first lesbian movie Yes or No, which was a surprise hit in China and Taiwan, returns to the screen with a sequel this month. Doug Sanders, who reviewed the first on Fridae, reports on the new two hour-long film.