There were more than 10,000 athletes competing at the London games, but only 20 women and three men are known to be openly gay (that's about 0.2%), according to gay sports website OutSports.com. While there are surely gay and lesbian competitors that the world doesn't know about, OutSports co-founder Jim Buzinski called it an "absurdly low number"; and compared to the arts, politics or business worlds, "sports is still the final closet in society."
At the 2008 Olympic Games in Beijing, there were 11 competitors who were known to be openly gay or bisexual, of which only one is a gay man: Australian diver Matthew Mitcham who won a gold medal in the men's 10m platform in Beijing. However, he failed to secure a place in the finals for the 10-meter platform dive on Sunday.
This season, various media outlets have opined on the issue: It's Gay-OK to Play With Your Balls! (Huffington Post), Gay Olympic Athletes Still Scarce At London 2012 Games (Huffington Post), Why Are There So Few Openly Gay Olympians? (Business Insider), Sports world awaits openly gay male athletes (Federal Way Mirror), Olympic Homophobia: Why Are There So Few Openly Gay Athletes? (Time), Where Are the Gay Male Olympians? (Huffington Post).
While the London Games had an officially approved gay hospitality venue called the The London Pride House, the next host city (for the 2014 Winter Olympics and Paralympics) – Sochi in southern Russia – is expected to be far less gay-friendly. Although homosexuality was decriminalised in Russia in 1993, anti-gay sentiment remains strong. Authorities in St Petersburg recently passed a controversial law banning "homosexual propaganda" and protests by gay rights activists regularly end in mass arrests.
SBNation, a network of online sports communities, who had been tracking the Games reported that 10 openly gay athletes have won medals. The overall medal count is different from the number of athletes who won medals, because the standings would count all four gold medals from the Dutch women's field hockey team as one medal.
The 2012 openly gay Olympic medal winners are: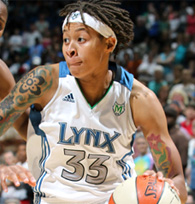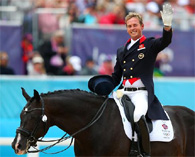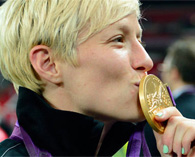 GOLD: Seimone Augustus, USA, Basketball. The U.S. women's basketball team was arguably the most dominant team in any sport at these Olympics.
GOLD: Carl Hester, Great Britain, Equestrian. Hester and his two teammates won Great Britain's first-ever Team Dressage gold. Hester finished fifth overall in the individual competition.
GOLD: Marilyn Agliotti, Carlien Dirkse van den Heuvel, Kim Lammers, Maartje Paumen, Netherlands, Field Hockey. The Dutch women beat Argentina, 2-0, in the gold medal match. Paumen and Dirkse van den Heuvel scored the team's two goals.
GOLD: Megan Rapinoe, USA, Soccer. The Americans beat Japan, 2-1, in the gold medal match. Rapinoe had a key pass in the game. She also had two big goals in the semifinal match. Coach Pia Sundhage is also openly lesbian.
SILVER: Judith Arndt, Germany, Cycling. Arndt was the first out athlete to win a medal in London, taking silver in the road race time trial.
BRONZE: Edward Gal, Netherlands, Equestrian. Gal was on the bronze-medal team for Team Dressage; He finished ninth overall in the individual event.
BRONZE: Lisa Raymond, USA, Tennis. Raymond and partner Mike Bryan won the mixed doubles bronze medal.
The article goes on to say: "Over 43% of the out athletes (10 of the 23) won a medal in these Olympic Games. That's over double the percentage of athletes overall who won medals: 20%. Team Gay outperformed the percentage of Team USA athletes with medals, 39% of which is taking home hardware. A whopping 58% of all openly gay, lesbian or intersex Olympians over the years have won a medal, which is an incredible statistic.
"We hear that some athletes don't want to come out because of how it will affect their performance. That argument just doesn't hold anymore. Rapinoe came out weeks before the Olympic Games; She won gold and contributed in a big way to her team's win. Augustus came out publicly in the last year; Same result."
U.S. women soccer team star Rapinoe described her recent coming out as "weight off (her) shoulders".
"There are not many athletes who are out. And I think it's something that's important. It felt important to me," Rapinoe said. "I guess it seems like a weight off my shoulders, because I've been playing a lot better than I've ever played before. I think I'm just enjoying myself and I'm happy."
Rapinoe also told The Associated Press that she thinks it may be more difficult for male athletes than for women to be open about their sexuality.
"I think there's a lot of gay women in sports, and it's widely known in the team, they can live a pretty open lifestyle without being open in the media," she says. "But I think for men unfortunately it's not the same climate in the locker room. I think the homophobia is maybe a little overestimated. I think that a lot of stars have come out and said that we would accept a gay man in our locker room with no problem, and hopefully it's only matter of time before that happens."