There are a lot of LGBT heroes in Singapore – artists, writers and activists who've enriched us with their ideas, strengthened our community and challenged homophobia.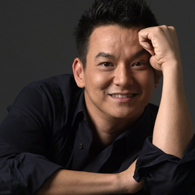 Glen Goei, Associate Artistic Director, Wild Rice; Director, The Importance of Being Earnest
Two of the best-known faces, however, are Ivan Heng and Glen Goei. They're theatremakers rather than full-time activists: directors-cum-actors who've collaborated on countless projects together. What makes them notable, however, is the fact that they've played a vital role in shifting Singapore's gay culture from the margins to the mainstream.
You see, back in the late '80s and '90s, the only place in Singapore where LGBT issues were being portrayed positively was in the world of the arts: in the novels and plays that only a select group of culture vultures was producing and consuming. Both men spent most of this period in London, where they were cultivating their own Asian-themed theatre groups. By the late '90s, however, they'd grown curious about the growth of Singapore's arts scene. They came home, and started shaking things up.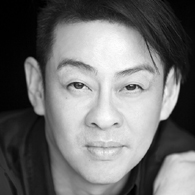 Ivan Heng, Founding Artistic Director, Wild Rice; Actor, set designer, The Importance of Being Earnest
Ivan founded Wild Rice, a theatre company committed to creating sexy, popular work with a distinct Singaporean flavour. Perhaps by coincidence, almost everything he staged had a queer twist – he took the classic Singaporean one-woman play Emily of Emerald Hill and did it in drag; he revived playwright Eleanor Wong's landmark lesbian play Mergers and Accusations; he staged a localised version of the gay parenting musical La Cage aux Folles. Even the children's fairytale pantomimes he does at Christmas is full of deliciously satirical cross-dressing.
Glen Goei has been more of a free agent. Though he's an Associate Artistic Director at Wild Rice, he's also collaborated with other groups to stage fabulously campy revues like the Dim Sum Dollies series. He's even directed two films, both with queer subplots: Forever Fever and The Blue Mansion.
With their talent and charisma, both men have managed to make homegrown LGBT-themed drama so popular that even the average citizen is drawn to its fabulousness. Ivan's actually served as the Creative Director of the National Day Parade in '09 – a campily patriotic affair that included pole-dancers and a gut-busting anthem of "I Will Survive".
Acts like this are important in Singapore. Here, it's still illegal to even have positive or neutral representation of gay life on TV. So, it's live entertainers like Glen and Ivan who have to convince people that there's nothing to fear from gay culture – and that in fact, those who accept us will lead much more colourful lives.
Wilde meets Wild
In 2009, Ivan and Glen came together to stage The Importance of Being Earnest, a fantastically popular play by Irish playwright Oscar Wilde. It's a comedy based on a web of romantic misunderstandings between straight couples – yet it's been embraced as a gay classic across the world.
This is because Oscar Wilde was himself gay – in fact, he was prosecuted and jailed for the crime of gay sex in 1895, at the very same time his show was playing to packed houses in London.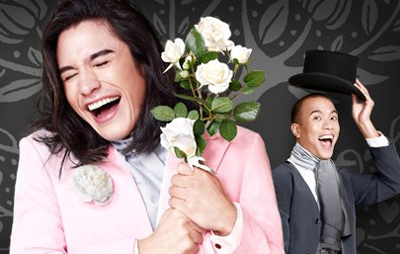 Gavin Yap as Cecily Cardew (left) and
Brendon Fernandez as Algernon Moncrieff
As a tribute to the play's gay roots, Glen chose to direct the play with an all-male cast – not in drag, but in late Victorian costume, as if the script was being staged impromptu among a circle of male friends. Ivan, an inveterate drag artist, was cast as Lady Bracknell, the imperious diva of the play. Everything was designed to be classy and stylish, just as Wilde himself would have liked – the actors wore bespoke suits by prominent Singapore designer Frederick Lee, while acts were intercut with violin performances by the Tang Quartet.
Some authorities objected to the gender-bending, though. The TOTE Board refused to sponsor students to watch the play, even though many were studying it as a school text. As a response, W!ld Rice instituted its own student discount program, welcoming in hundreds of kids in uniform.
Ultimately, the company had the last laugh, as critics and audiences loved the show – the (Singapore) Business Times called it "visually ravishing and extremely compelling", and the show went on to win Best Production at the Life! Theatre Awards. As someone who watched the production, I can report that the prize was utterly deserved – the comedy and suspense were utterly spot-on.
Now, due to popular demand, Wild Rice is bringing the show back, with all its original cast. They're also doing a staged reading of Gross Indecency: The Three Trials of Oscar Wilde, a play by Moises Kaufmann based on the sodomy trials that Oscar Wilde faced – a fitting addition, given the recent challenges to Singapore's own laws against gay male sex.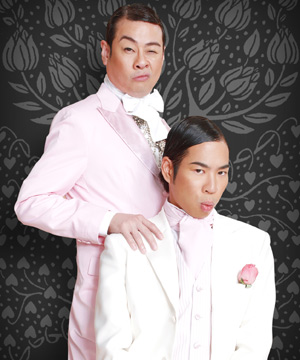 Ivan Heng as Lady Bracknell (left) and
Chua Enlai as Gwendolen Fairfax
If you're in Singapore during this season, I'd recommend that you snap up a ticket. This is, on one level, pure entertainment – a laugh-your-ass-off comedy of errors that anyone can enjoy. It's also a classic work of literature, so you can later boast to friends about having spent your weekend soaking up culture.
Lastly, it's also arguable that it's a work of activism: a challenge to those who refuse to allow gay men the freedom to choose their own lives, and to depict ourselves the way we want to be seen. I could go on, but I'll let Ivan and Glen have the last word.
æ: Age, sex, occupation, location?
Glen Goei: Age: 50.
Sex: Flexible.
Occupation: Still undecided (multiple personalities disorder. I think I was an orchid at Pink Dot two years ago!)
Location: Still on planet earth but sometimes I wonder if I have alien genes.
Ivan Heng: Age: 49.
Sex: Virtuosically versatile.
Occupation: Theatre maker.
Location: Singapore.
æ: Are you okay with being identified as gay?
Glen: Gay? Us two? Never! LOL!
Ivan: Shhh… nobody knows we're gay.
æ: Why are you bringing The Importance of Being Earnest back to stage?
Glen: Because our public demands it! Seriously! But who can resist Oscar Wilde? And his views on the marriage institution are still so relevant and pertinent for our society today.
Ivan: We believe this award-winning hit play needs to be seen by a bigger audience.
æ: I understand you're also holding readings of Gross Indecency. Can you tell us your motivation for that?
Glen: In the context of the two constitutional challenges that are in our law courts right now [one case has recently been dismissed while the High court has not ruled in the other case], Gross Indecency is about one man who had the courage to stand up for what he believed in. Earnest and Gross Indecency are a tribute to a man who is a beacon to those of us who continue to fight for the freedom to uphold "the love that dares not speak its name."
Ivan: While the laws that incarcerated Oscar Wilde were repealed in 1967 in England, the identical S377A still remains in force in Singapore. In view of the constitutional challenge to section 377A in Singapore's law courts, Gross Indecency presents an urgent, powerful and thought provoking reflection on a law, which discriminates against and dehumanises a significant portion of our community.

Brendon Fernandez as Algernon Moncrieff (left),
and Gavin Yap as Cecily Cardew
æ: How did you get involved in making theatre? Was that how you met?
Glen: Yes, we both met on the Anglo-Chinese School [a prestigious Methodist boys' school in Singapore] auditorium stage in May 1977. It was a fancy dress competition and I was dressed in drag (surprise surprise!) as Miss ACS. Ivan was already championing an alternative point of view by coming as a Walls ice-cream lolly called "Brrr Blob"! And the rest they say is history! LOL!
Ivan: Whether it was singing, dancing or acting, I was always performing. Glen was a year my senior in ACS and he blazed a trail at the school's Drama Festival, directing and acting, and I looked up to him.
We have curiously parallel career paths. We were both ACS boys, both lived and studied in the UK where we did drama after our first degrees, both set up and ran our own successful theatre companies and we both subsequently came home to Singapore to make a difference. We got together a few times in London as Singaporeans do and really got to know each other when we returned to Singapore. Nowadays, we're so inseparable people mistake us for each other.
æ: Ivan, could you tell us a bit about setting up Wild Rice all those years ago?
Ivan: In 1997, upon my return, I did not feel that we were doing enough to fulfil theatre's full potential in holding up a mirror to society. I wanted to tell our stories with recognisable characters and to celebrate the wonderful talent that Singapore has to offer. We set out to create theatre with a distinctly Singaporean voice that reflects the possibilities and problems of our time.
In 2000, we launched WiLD RICE with Stella Kon's Emily of Emerald Hill at the Jubilee Hall, Raffles Hotel. It was huge success at the box office and I re-invested all the money into the company and set it up as a not-for-profit company. Glen joined me in 2001, which was shortly after he too had decided to make Singapore his home. Over the past decade, the company has grown from one that produced one-man-shows to one that reaches out to an audience of more than 100,000 annually; an audience that comes from all ages and walks of life, both in Singapore and internationally.
Personally, it has been very fulfilling to realise our vision of making homegrown works relevant and exciting to an enthusiastic following. It has been wonderful to contribute in a major way in building the audience and their appreciation of theatre, and to create an open and supportive platform for artists to make their best work.
æ: What have been the greatest highlights your journey since then?
Ivan: Emily and La Cage, of course, for the above reasons Glen has listed and the opportunity of collaborating with Glen as an actor in Cooling Off Day, Asian Boys Vols. 2 and 3, and of course The Importance of Being Earnest.
Glen: For me, it was directing Ivan in Emily of Emerald Hill at the Esplanade as the final production in our 10th anniversary celebrations. It was an important play that helped me decide on choosing theatre as my career (I first watched the play in 1985). The play was also based on a woman who I knew personally as she was a friend of my mother's – a mahjong kaki (friend). But the story also has an uncanny resemblance to my mother's own story, having been a child bride at the age of 13. And it was a completely crazy idea wanting to stage a one-woman show at our 'national' theatre (2000 seats!), starring a man in drag (in the context of 377A!) Love the irony!
The second highlight was hearing Ivan sing his heart and soul out last year (on behalf of all of us wonderful and fabulous weirdos) when he delivered "I Am What I Am" in La Cage Aux Folles.
æ: What's your proudest accomplishment – in your career and/or as a person?
Ivan: To paraphrase Gwendolyn Fairfax in The Importance of Being Earnest: "Oh I hope I haven't got there yet. It would leave no room for developments, and I intend to develop in many directions."
æ: Do you think theatre is still important as a tool for LGBT community building and activism?
Glen: Let's put it this way; the two of us intend to be doing this long after all the ministers and NAC CEOs come and go (if we can help it)!
Ivan: Theatre has led the way in opening people's eyes, providing a shared experience; to celebrate difference, to give voice to the marginalised, to envisage possibilities beyond our biases and prejudices. In Singapore, where discrimination is prescribed in the mainstream media, where there are no positive role models (all gay characters must be unhappy, converted or meet a tragic end), the theatre provides a space where the LGBT can be affirmed and celebrated. You will experience this in Earnest, where we have chosen to cast an all-male ensemble. It's an irresistible feeling.
æ: Is there anything else you'd like to share with Fridae readers?
Glen: In many ways, The Importance of Being Earnest is a love letter dedicated to the LGBT community. Come and laugh and feel the love – and be happy.
The Importance of Being Earnest is playing at the Drama Centre from 10 April to 4 May at 8pm. No shows on Sunday and Monday nights; additional 3pm matinees on Saturday and Sunday.
Gross Indecency: The Three Trials of Oscar Wilde is being performed as a staged reading at the Drama Centre on 21 and 28 April at 7:30pm. Tickets are available from SISTIC. For more information, go to W!ld Rice.