The following is a media release issued by Fridae and Stark Mobile Technologies on Jun 11, 2013: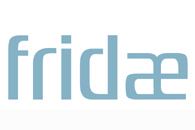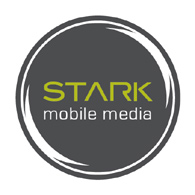 Fridae.asia, Asia's preeminent LGBT website, today announced a partnership with Stark Mobile Technologies, a premier U.S.A. based web and mobile platform provider to the LGBT market. The partnership will deliver a best in class technology platform for Fridae's customers, with equally high performance on their website, mobile site, iPhone app, Android App and Windows App. This partnership also signifies the world's first Global Affinity Alliance that seamlessly integrates global partner websites.
Paul Thompson, Chairman of Fridae, said: "Stark Mobile Technologies has developed what is considered to be the most advanced technology platform for LGBT dating and social networking. Coupled with Fridae's popularity and brand equity in the Asia-Pacific region, this partnership extends the service for Fridae members and supports our mission of empowering the LGBT community in Asia."
As part of the deal, brokered by LGBT Capital, Stark Mobile Technologies becomes a major shareholder in Fridae, and will provide technology and infrastructure support.
"We are very excited to be working with Fridae, who are the market leaders for gay dating in Asia. Their great reputation and market knowledge will help bring our innovative social networking technology to a staggering number of people, bringing the global LGBT community a little closer," said Peter Gill, President of Stark Mobile Technologies.
Stark Mobile Technologies has a number of other brands on its platform including GuySpy and Gay.com, and is looking to further build its Global Affinity Alliance. It is anticipated that the new platform will be released with many additional benefits to the LGBT community in September 2013.
About Fridae
Fridae is Asia's leading LGBT website with over 600,000 members across the Asia-Pacific region. Fridae has a 10 year plus track record supporting the empowerment of LGBT Asia with an offering that includes dating, news and information as well as advocacy and support for HIV programs across the region. Fridae has 1 million visitors a month with 20 million page views each month.
About Stark Mobile Technologies
Stark Mobile Technologies develops and distributes web, mobile web, and mobile applications internationally. Its flagship product, GuySpy, is a location-based mobile dating product that combines the intimacy of voice, video and photos with the immediacy of location. GuySpy has the broadest platform coverage of any LGBT product: online at GuySpy.com, in the AppStore for iPhone, on GooglePlay for Android, and on Windows mobile.