This song is definitely one of the stronger tracks on the record and now has a fun, little video to go along with it.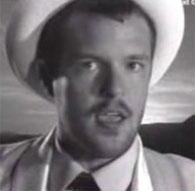 Our beloved Brandon Flowers is looking toasty in this video. The singer explained last year in an interview with NME that "For Reasons Unknown" was written while the group was touring to promote "Hot Fuss." "[For Reasons Unknown] is a very old song. We wrote it on tour and recorded it on Louis XIV's bus," Flowers explained. "We had a finished version that night and the one on the album is very similar. We wrote a lot during soundchecks on the road, hashing out songs. I feel this is a good bridge to Hot Fuss."
That explains why I like this song then.
Watching this new video, it strikes me more than before how important Brandon Flowers is to this band. Imagine the video without him. It just wouldn't be the same.