El Bulli alum Sergi Arola is the latest to join a hoard of celebrity and Michelin-starred chefs who have flocked to the city, where his vision has been realised by Dining Concepts, gastronomic savants who now boast nearly two dozen successful fine dining restaurants in Asia.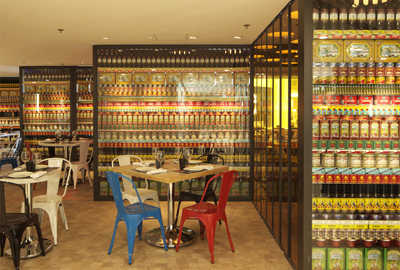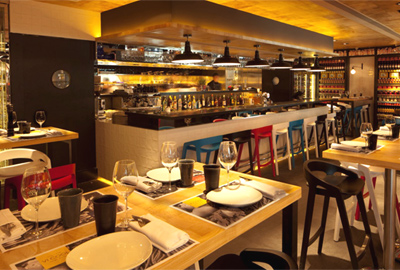 Vi Cool's energetic chefs work from an open kitchen, which looks out onto a casual dining room, its walls distinguished with a kaleidoscopic mural of traditional Spanish foodstuffs and tinted glass. Culinary highlights include traditional cocas - Catalan style flatbread baked in a coal-fired oven with a choice of toppings that include truffle butter, quail eggs and Iberico ham - and Arola's signature patatas bravas. – Jessica Klingelfuss
Level 2, 2101-2, 3 Canton Road, Hong Kong; Tel: 852. 2735 7787; www.diningconcepts.com.hk
The article is republished with permission from Wallpaper.com. For more travel news, visit wallpaper.com/travel.