There are many long-standing New Year customs, such as bringing food to the Buddhist Monks, merit-making, and pouring water on Buddha statues.
Despite its traditional roots that encourage reflection and respect, many people take the opportunity to enjoy themselves with a number of other activities, and bask in the animated atmosphere of the festival.
One such tradition that many partake in is the world's largest water fight on Silom Road in Bangkok, popular with locals and tourists alike.
Huge crowds take to the streets with buckets, water guns and hoses. This is certainly an unmissable event and what better way to enjoy the festivities while staying in a hotel promising high style sleek service and youthful panache as well as modern Oriental accents.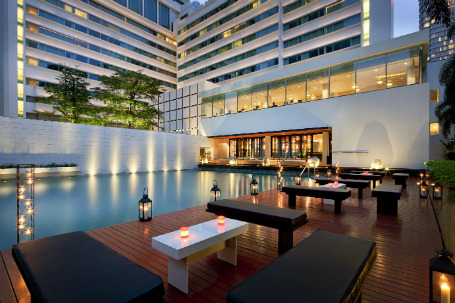 If you are looking for somewhere unique to stay, the Metropolitan by COMO, Bangkok hotel is situated just 10 minutes' walk to Silom Road, so you can join in with the thousands of people enjoying the festival and will provide you with unparalleled access to the hustle and bustle. The hotel offers a special Songkran package (1) in celebration of the festival to gear you up for the day ahead and help you unwind after the excitement.
The same event also takes place on the stunning island of Phuket.
When the locals and tourists are not immersing themselves in the island's beautiful Peranakan culture, they are splashing each other with water to wash away the previous year's bad luck.
The largest of these festivals takes place on Patong Beach, which includes a procession of the Phra Buddha Sihing's image around the beach, a floral parade, the little Miss Songkran beauty pageant, art and culture exhibitions and much more.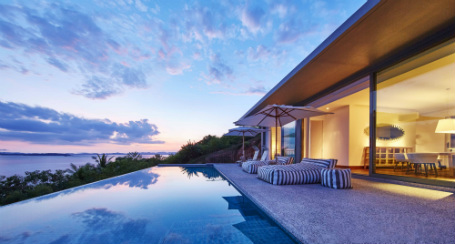 A short distance from the festivities, Point Yamu by COMO (2) sits on Cape Yamu overlooking the Andaman Sea and the dramatic limestone karsts of Phang Nga Bay.With its absence of windows, Point Yamu helps bring the outside environment in, blurring the lines between the natural and manmade with the most dramatic 180o vistas of the dazzling turquoise ocean.
These exciting events are a great way to immerse yourself in the culture and spirit of Thailand, making it a truly special experience.

(1) Bangkok, Metropolitan by Como, Bangkok's special Songkran package: 2-night stay Starting from 5000++THB, complete with daily healthy breakfast at 'glow restaurant' and signature COMO Shambhala treatments for 2 people per stay.
http://www.comohotels.com/metropolitanbangkok/rates-and-offers/packages/songkran
(Promo code PKGSONK)

(2) Phuket, Point Yamu by Como, Phuket's special Songkran package: 3-night Songkran stay starting from 19,500++ THB, including breakfast for 2 people per day at La Sirena, a COMO Shambhala massage treatment and 3,000 THB net food and beverage credit at all restaurants.
http://www.comohotels.com/pointyamu/rates-and-offers/packages/songkran
(Promo code PKGSONK)